Womanspiritireland presents music, poetry, meditation and new research on Brigit - saint, goddess, whistleblower - Soulsmith, Healer, Poet
About this event
Key Resources
Jenny Beale : Founder and Director of Brigit's Garden, will guide us on a tour of the four seasons at Brigit's Garden, Galway. www.brigitsgarden.ie
Rosari Kingston: Medical Herbalist and Ph.D Irish folkore, author of Ireland's Hidden Medicine will present on "Healing Plants at a Time of Imbolc". www.drrosarikingston.com
Mary Condren: Feminist Theorist, Thealogian, and Brigit researcher will speak on "Brigit as Healer - political, social, personal." : https://tcd.academia.edu/MaryCondren
Séamas Ó Catháin: Professor Emeritus University College Dublin. "Hearth Prayers in Brigit's Traditions." Séamas Ó Catháin was appointed Archivist in the Department of Irish Folklore at University College Dublin in 1974 where he subsequently served as Associate Professor (1990-1996), Dean of the Faculty of Celtic Studies (1990-1996) and, from 2000-2007, Professor of Irish Folklore, Director of the National Folklore Collection and Interim Head of the School of Irish, Celtic Studies, Irish Folklore and Linguistics. He was Editor of Béaloideas, The Journal of the Folklore of Ireland Society, from 1995 to 2005. Amongst his many academic articles and books on aspects of Irish and international folklore, he is author of The Festival of Brigit. Celtic Goddess and Holy Woman, for which he was awarded the Ruth Michael-Jena Ratcliff Prize (Edinburgh University 1995).
Ruth Marshall: storyteller, poet, crafter and author Celebrating Irish Festivals. www.ruthmarshallarts.weebly.com
Music
Pádraigín Ní hUallacháin, author of Hidden Ulster, musician, songwriter. www.irishsong.com
Eithne Ní hUallacháin: 1957-1999. Lá Lugh . the voice of Eithne Ní Uallacháin ...New Album of Eithne's songs Bilingua .. nominated for Album of the Year 2014, http://www.eithneniuallachain.com/recordings/bilingua/
Art
Original artwork, "Brigit" by Jane Brideson, artist and creator of The Wisdom of the Cailleach oracle cards. http://theeverlivingones.blogspot.com/p/how-to-order.html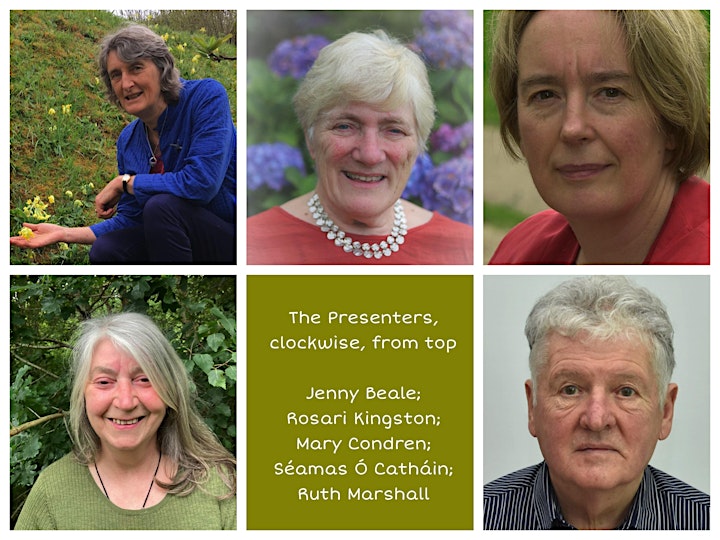 Registration will close at 18.00 on 29th January
Links to resource material will be sent to your email after you register.
The Webinar link will be sent to you one hour in advance of the event.
During the event, please put your questions in the Q &A. The panel will aim to address queries at the end.
A discount rate (Concession) is available for those on social welfare.