Description
Join us for a live breakfast talk with our Chief Technology officer, David Sohigian, in the beautiful Scandic Continental. We will discuss how we brought consumer internet technology to Enterprise Applications, delivering a clean, simple and consistent user experience, and how we made a difference in the daily work-life through Cloud Services.
Come along to what is guaranteed to be an informative experience and an opportunity to engage with your industry peers.
A full breakfast and refreshments will be provided on the day.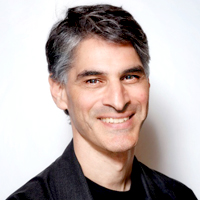 Guest Speaker: Dave Sohigian, Chief Technology Officer at Workday
Dave Sohigian is Workday's Chief Technology Officer for North America, a role he was chosen for by Dave Duffield, Co-founder and Chairman of the Board.
Dave has been with Workday for 7 years and served as an Enterprise Architect before moving to his current role. Prior to Workday, Dave worked at Guidewire Software (a Workday customer) and PeopleSoft.
Dave has an extensive knowledge of enterprise software, SaaS and Web Development. Dave earned a Bachelor of Science from the University of California at Davis.
Venue: