About this Event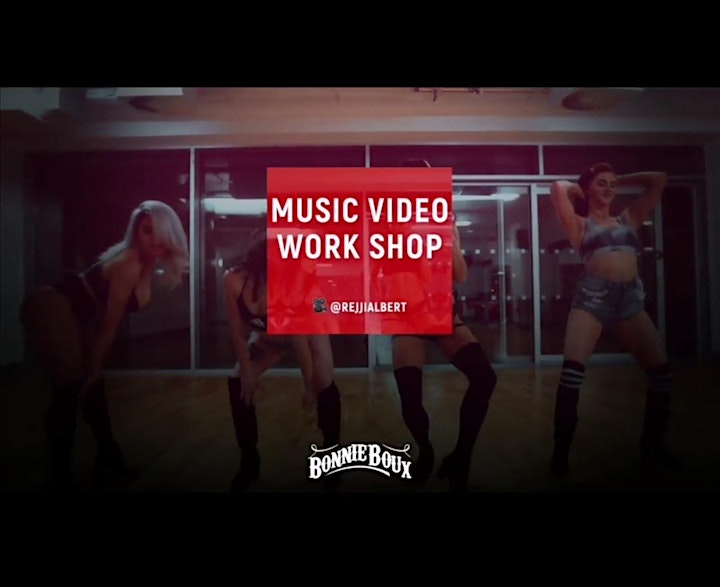 It's Britney Bitch!
Are you ready to Feel Fierce, Free and sassy af?
Bonnie Boux is bringing her Music Video Workshop back to Dublin where she plans to create even more Magic agus Mayhem!
What Happens?
*We learn Sexy Ass choreography to a Britney MegaMix
*Performance tips, tricks and how to release all of the sass and to own it!
*A professional video shoot in assigned groups where you receive a polished edited video of your performance group. Who doesn't love a good video to share on Instagram eh???
*Support, love and good vibes in an environment that will leave you feeling like the legend YOU ARE!!!
Who is this for?
*This is for EVERYONE. Britney is our inspiration using their confidence and Music. It's an all levels dance so beginners and experienced dancers can all own it together. This experience is more about the performance.
OVER 18's only
What do I bring?
*Your Beautiful self...
*Please wear what makes YOU feel like a Boss Ass Bish. This is the opportunity to wear that something you've been waiting for. Come full Britney, 90's pop , sexy...you do YOU! If you wear make up etc you may have time to touch up because we are gonna WERK. Alternatively come in your leggings etc if that's your style and more relaxed :)Please note that covering up empowers some people and wearing barely anything empowers others. Therefore wear as little or as much as you want!
*Usually Heels are advised (comfy ones are best as to not be a hindrance to certain dance moves) but we may do flats with this workshop too so we can go full Oh Baby Energy on it!
Also Some people may have medical reasons as to not wear heels so please don't feel pressured.
*Knee pads will help with floor work.
Now I hope that explains the magic that is going to happen.
DANCE YOURSELF FREE...