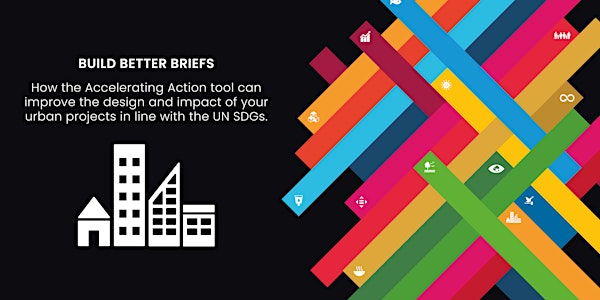 Build Better Briefs: how to align your urban projects to the UN SDGs
Build Better Briefs in line with the UN SDGs: learn tips and tools to improve the design and impact of your urban projects.
About this event
In the lead up to this year's World Urban Forum, find out why organisations like Arup, MVRDV and Queen's University Belfast use the Accelerating Action tool to improve the impact of their projects.
Join us for an introduction to the background and benefits of the SDGs and the Accelerating Action tool and how we can all build better briefs to improve the sustainable impact of our work.
Expect this to be part presentation part discussion as we're always interested (as are others) in the challenges and solutions we find when working to improve the sustainability of our urban projects.
So whether you're an engineer, architect, urban planner or just someone interested in improving our built environment please join us for what will be an informative Friday session.
Lastly, we will share a free trial link to the Accelerating Action tool for all those who join the call.