Description
Are you passionate about online marketing, online business, and passive income? Do you like to bring people together and to channel value into this world?

The 'Build your own Passive Income Portal' course teaches you how to start your own online business on a beautiful and straightforward business model: a portal or an "information hub". In this model, niche experts from all over the world are sending you articles sharing their wisdom and experience, and you're publishing these articles, which are then read by niche enthusiasts, enabling people to follow their passion and to contribute, to make the world a better place.

Gec Diaconu has started his website ReikiRays.com back in 2012 using this business model, and it has evolved to a six figure business. In this course, he gives you a blueprint, a recipe for creating a similar business. He is sharing everything he experienced running his business for five years, the lessons learnt, what has worked, what has not worked, and the mistakes he made on his journey.

Florin Păsat, co-creator of this course, is the founder of the 'Attract the Abundance in Your Life" (www.atrageabundenta.ro) project, which has helped hundreds to improve their financial lives, their health, and their relationships. The goal of this project is to give people the simplest and most effective tools for living an abundant and fulfilled life. In this course, he is talking about the mental and spiritual tools used to plant seeds for success.
If you want to:
• Bring a meaningful contribution to the world
• Bring people together and act as a channel for the value they create
• Build an online business
• Create a passive income stream
• Have more time for yourself
• Decouple your time from your income
then join us on September 9th and 10th for the 'Build your own Passive Income Portal' course.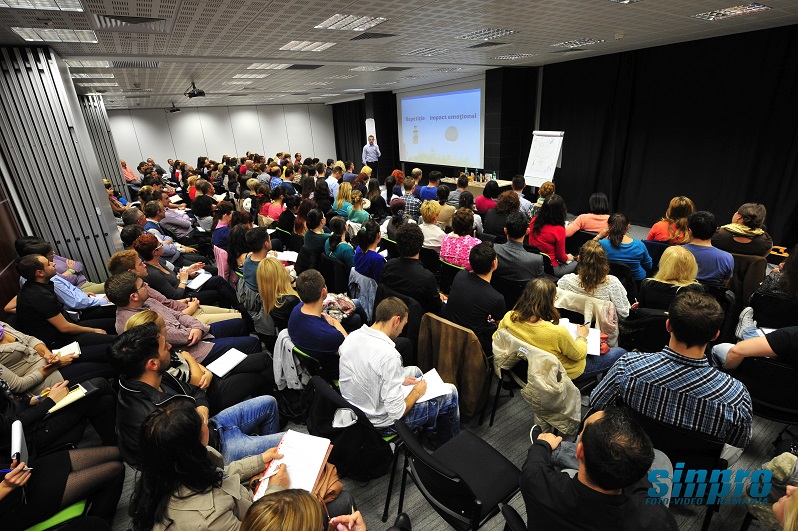 A little bit more about our trainers:

Gec Diaconu is the founder and CEO of ReikiRays.com. After working for 10 years as a software engineer, his life shifted to a new direction: he started Reiki Rays back in 2012 and it has grown to a six-figure business.
Gec is passionate about Internet marketing, personal development, and spirituality. He loves to build systems that improve people's lives. He also teaches classes and workshops about implementing spiritual principles in business and in life.
Gec lives in Bucharest with his wife and their two children.

Florin Pasat is the author of the book "WOW Now! - The New Guide To Reclaim An Abundant And Spectacular Life".
He began his career as a trainer in 2001, training people in sales and marketing, communication skills, and management. During his training, he discovered that the only models that bring results are human-centred ones. Little by little, Florin changed his focus and became dedicated to the art of helping individuals grow.
Inspired by books about this topic and by seminars and workshops with masters of personal development, Florin began to implement these thinkers' top strategies into his own practice, continuing to reach more individuals. No matter their age, profession, or political or religious affiliation, participants to his seminars and workshops have admired his energy and dedication in helping others, and have appreciated the "WOW" moments experienced after his events.
Florin has spoken to thousands of people, inspiring and motivating them to take action.
Date and Time
Location
Refund Policy