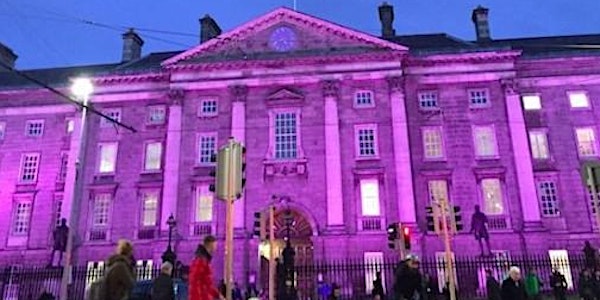 Building Back Better: Toward a disability-inclusive post COVID-19 Higher Ed
This panel discussion will hear the voice of prominent Disabled Staff , Ph.D Researchers & Undergraduate students
About this event
The Trinity College Dublin Forum for Staff & Ph.D Students with Disabilities & TCDSU will host a panel discussion to mark International Day for Persons with Disabilities taking place on the 3rd December.
Chaired by the Trinity College Dublin Vice Provost for Equality Diversity and Inclusion, it will hear the voice of prominent disabled staff, Ph.D researchers and undergraduate students who have come together to discuss the theme," Building Back Better: toward a disability-inclusive, accessible, and sustainable post COVID-19 Higher Education system.
Speakers will include
Vivian Rath is Convenor of the TCD Forum for Staff & Ph.D Students with Disabilities. He is a Ph.D student in the School of Education, where he has just completed his research on the 'social engagement experiences of disabled students in higher education'. He is a member of the Irish Human Rights and Equality Commission Disability Advisory Committee & the National Disability Inclusion Strategy Group.
Dr Partricia McCarthy graduated with a PhD from TCD in 2014. Her thesis focused on the educational experiences/transition opportunities of vision impaired/blind people. Patricia is an Associate Research Fellow in the School of Education, TCD. She is the Inclusive Education module coordinator on the PG Certificate in 21st Century Teaching and Learning and the Disability Rights Practicum Coordinator in TCPID. Patricia is currently a member of the NCSE Consultative Forum.
Niamh Herbert (Ní Hoireabhaird), is a final year History student and TCDSU Officer for Students with Disabilities. Niamh is passionate about disability advocacy and well known for her campaigning work.
For more information on the TCD Forum for Staff & Ph.D Students with Disabilities go to https://www.tcd.ie/equality/themes/disability/index.php
This event is supported by the TCD Equality Office.