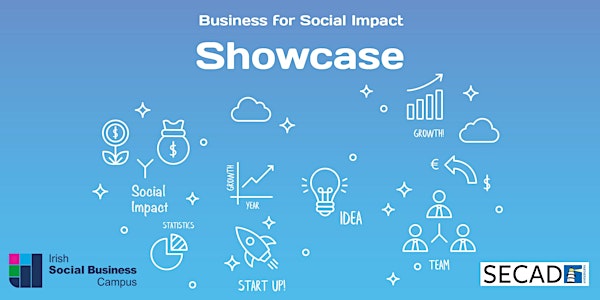 Business for Social Impact - The Showcase Event
ISBC Social Enterprises to unveil their initiatives VIA ONLINE SHOWCASE
When and where
Date and time
Starts on Thu, 16 Jul 2020 07:00 PDT
About this event
Participants from ISBC's Incubator Programme will present their projects on Thursday July 16 at 3pm


The Irish Social Business Campus (ISBC) is reaching the end of its 5th dedicated social enterprise incubator programme, 'Business for Social Impact'.
The programme, designed specifically to create and develop sustainable businesses that make positive social impact is run in cooperation with SECAD in Midleton. 

The 2020 incubator has seen 9 new initiatives advance through the 5 month programme. Since January this year participants have been immersed in educational workshops, sessions with consultants and mentors and on Thursday July 16 their progress will be unveiled via an Online Showcase full of the feel good factor. 

Eamon Ryan, CEO of ISBC said; "Covid 19 has proven how the well-being of our communities is dependent on people who step beyond the norm in addressing un-met demand for critical services. We all owe an increasing debt to those socially motivated people, as exemplified by our participants, who simply want to contribute positively to the benefit of us all."


The range of challenges tackled in the 2020 Programme is very diverse. These range from creativity and wellness in young children, upper limb stroke rehabilitation, enhancing fitness in the older generations to a community centric arts hub and much more. Participants came from throughout Munster (Cork, Kerry and Limerick) and in keeping with the communities they serve demonstrated great resilience in adapting mid programme to an 'on-line' delivery.
REGISTER FOR THE FREE EVENT BELOW
---
Programme Participants
An Súgán
Tim Twomey
The Museum of the Irish Language and Gaelic Revival, Béal Átha'n Ghaorthaidh" will be located where Coláiste na Mumhan, the first Irish Teachers' Training College, began in 1904. Events here in Ballingeary were to be instrumental in the energising of the Independence movement through the unifying influence of the Irish language. It is a great story! This social enterprise represents a cultural, historical and educational resource for residents and cultural tourists alike as well as providing a hub around which other regenerative projects can grow in this community..
—
Coach Clare
Clare Mc Sweeney
At WePlay, we are reimagining and revolutionising the way children experience sport, physical activity and P.E. As an education provider, we partner with primary schools for teaching of the P.E. curriculum to their pupils through our fun focused online programmes. Our mission is for every child to have access to enjoyable activity experiences and empowering them be active for life.
—
Lionheart Gateway
Ciara Josephine Kennedy
Lionheart Gateway makes meditation fun, easy and adventurous supporting wellbeing, creativity and eco-innovation through a story-game app and product portfolio range. Our mission is to create quality, purpose-driven, pioneering products and experiences that positively impact young people's wellbeing while giving full range to their creativity. With our eco-range inspiring an attitude shift towards nature & the environment.
—
Slánú Stroke Rehab
Susan Forde
Slánú Stroke Rehab is a social enterprise that provides an intensive, upper limb neuro-rehabilitation service to people after stroke. The purpose of the service is to coach/train people who have had a stroke on how to work on improving the use of their affected hand in everyday activities (eg driving, using cutlery, cycling, typing, fishing, DIY). This is done through a tailored coaching programme where the clients learn how to target and work on their personal challenges.
—
Alt Camp
Ken Baird
AltCamp aims to make it more accessible for everyone to go camping and more often. The benefits of camping are well documented and include fresh air, exercise, less stress, socialization, and decreases depression and anxiety. It is one of the most effective ways of restoring your mental health.
—
Maide Uisce – FittStick
Martin Forrest
Maide Uisce aims at improving socialisation, wellness and personal safety in the over 50s trough: 1. Stickercise-fitness programme using the shillelagh 2. Personal protection/ self defence 3. Fit Stick Walking programmes 4. Shillelagh Social Clubs
—
Ulick Training Wheels
Ulick O'Beirne
We offer cycling coaching and bicycle mechanics training to community groups and schools. Our organisation aims to empower communities to create better cycling infrastructure and supports for the purposes of access, recreation, and connectivity.
—
Kitchen Express
Zelie Houlihan
The aim of the project is to establish an Affordable Nutritious Takeaway Service in regeneration areas. This initiative will facilitate healthy eating and contribute positively to health and well-being. Menus are planned following local residents preferences and guidance from dieticians.
—
Greywood Arts CLG
Jessica Bonenfant
Greywood Arts is an artist's residency and creative hub. We create a welcoming space for people to come together, exchange ideas, learn and grow through our community arts projects, cultural events and Killeagh's May Sunday festival.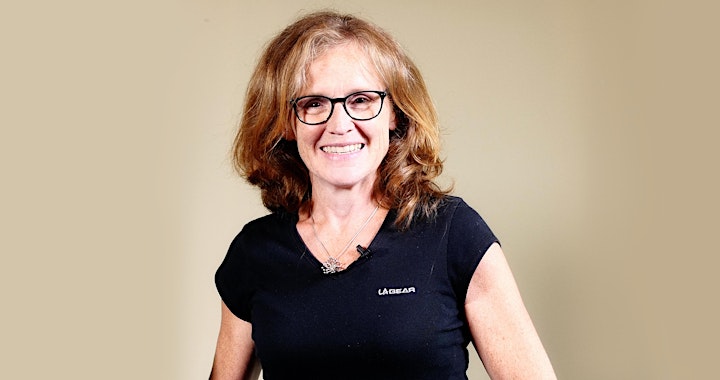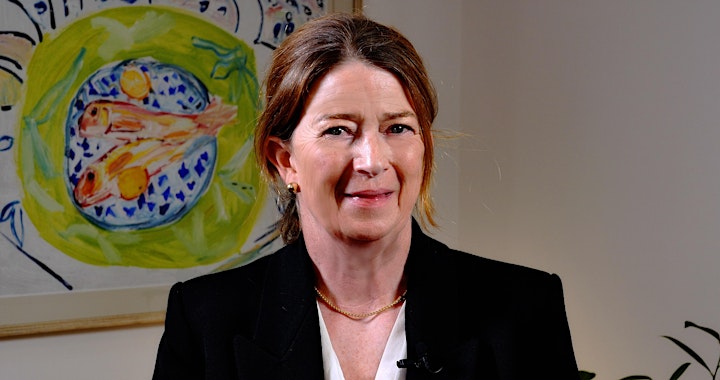 About the organiser
Irish 
Social Business
 Campus
is a regional, collaborative and practical support structure to help the creation and growth of businesses for social impact.