Description
Do You Want To Take Your Business From Good to GREAT in 2017?
Join us for a Business Growth Masterclass!
The workshop will cover how to:
1. Refocus your business for growth.
2. Challenge your thinking on what's possible in today's marketplace.
3. Leverage your Time to maximise efficiency and profits.
4. Recruit, motivate and retain an exceptional employees.
5. Turn your Marketing into an Asset not an Expense.
6. Convert More Prospects and Increase Sales.
7. Multiply Your Revenues and Profits.


HERE'S A SAMPLE OF THE DIAGNOSTIC REPORT YOU'LL GENERATE DURING THE WORKSHOP:
Meet your Facilitator for the Masterclass
Paul Fagan is Managing Director of Business Coaching Ireland – the largest Business Coaching, Mentoring and Training organisation in Ireland, and part of the world's number 1 business coaching company, ActionCOACH Business Coaching.
He has mastered the art of making the complexities of running a business simple and gets massive results with his clients by teaching business owners and their teams, easy to implement strategies to increase profitability and performance.
As a successful business owner himself, Paul knows the attributes, dedication and disciplines needed by people to grow successful companies. Before establishing his own Business Coaching organisation in 2002, Paul built up a wealth of experience in the financial sector, working in retail, corporate and private banking both in London and Dublin for over 19 years.
Paul is a certified Business Coach and recognised expert in franchising. Due to his expertise, Paul is a lead advisor to several Government agencies and Banks on SME matters and has helped design and deliver a range of national SME support programmes.
Paul believes that SME's are the future of the Irish economy, and is passionate about helping Irish business owners to grow their business and create new jobs in their local communities.
He will show you how to get immediate results in your business, and how you can increase your sales, achieve more profit, build a stronger team and create a successful enterprise that works without you.
.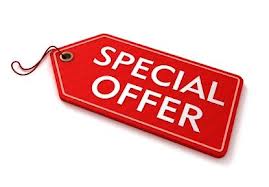 Designed for Business Owners and Leaders, you can avail of this Workshop valued at €495, at a discounted rate of €295 per person.
Here's what our clients are saying about our Masterclass...

Today has helped me with how I structure my time and how I can improve my services, in turn increasing shop turnover. I've come away with some great new ideas that I can pass on to my staff. I enjoyed meeting like-minded people and hearing their experiences plus having the time without distraction to come up with new ideas and plan for the company. James Murphy, T.C Matthews Carpets
"I found today absolutely brilliant. It stimulated some great ideas but more importantly I feel like I understand the next steps we need to take as a business. I have a feeling Q4 could be our best yet! Rob Hennelly, Love Media

"For me the most important aspect about attending today is the opportunity to work 'on' the business for a day, to take stock of how my goals are progressing and to keep my progress on track". Carlingford Oyster Company
Double Your Focus - Double Your Results
Get Your Early Bird Ticket Now at only €295 euros, by registering above!