Description
Dublin has always been a city of markets. From the seventeenth-century Ormond Market, to the nineteenth-century Fruit and Vegetable Market, and the Dandelion Market of the 1970-80s, generations of citizens and visitors have bought and sold, haggled and bargained, lived and worked around a 'pitch' on the street or a covered stall.
This January, join the Dublin History Research Network for a one-day conference, examining the role of markets in Dublin, from 1500 up to the present day. An exciting range of speakers will present the latest research on Dublin's market past, drawing from history, archaeology, and folklore. The conference will tackle themes such as: the changing location of markets in Dublin over time, the types of people and goods involved in market life, and the representation of the city's markets in art, story and song. This event is supported by the Dublin City Heritage Plan.
Running order for the event can be found below: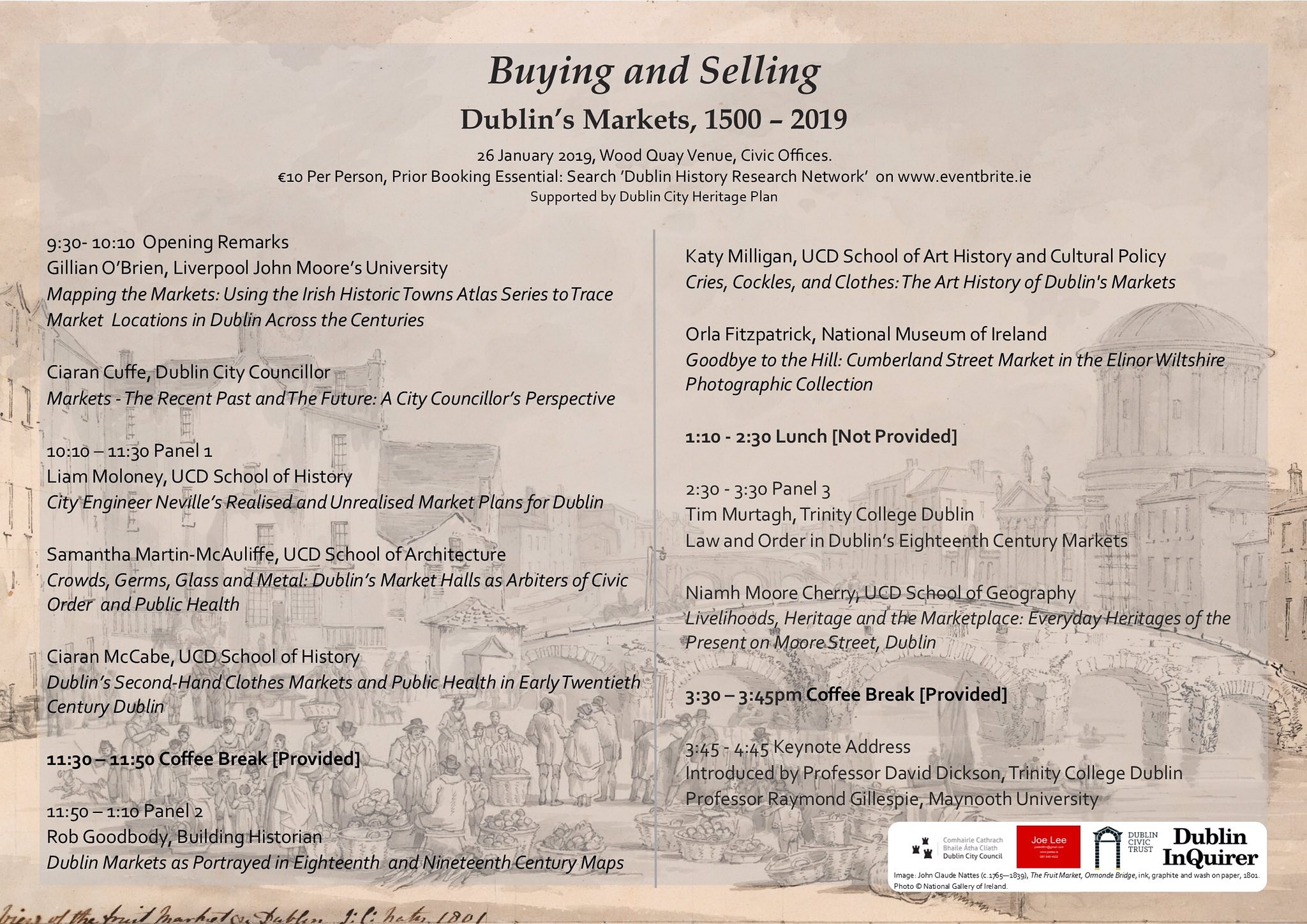 In conjunction with the conference, on the evening of Friday 25 January, there will be a free screening of Bananas on the Breadboard, a documentary celebrating life and traditions in the markets area of Dublin's North West Inner City. The screening will be followed by a Q&A with the director Joe Lee. This event will be held at the Dublin Civic Trust, 18 Upper Ormond Quay. for more details please see the Eventbrite page here.