CACAO CEREMONY with Christmas Cacao Market
About this event
Live a happier and healthier life!
Join us for this relaxing event, to learn more about Cacao as a plant medicine which has been on our planet for over 80 million years. This sacred BLISS is coming directly from an organic Cacao plantation in Guatemalan Rain Forest, containing all necessary minerals that your body needs, like magnesium, iron, PEA, Theobromine, etc. It is a superfood and a great coffee substitute.
We'll share the story of our trip to the source of this healing plant medicine, while we'll be listening to a relaxing, meditative live music, performed on Handpan.
If you'd like to find a healthier way to cope with any mental, emotional or physical ailments that you might have, join us for this, 1.5 hrs live, healing event, followed by a 30-min workshop and Christmas Cacao Market where you can buy your own cacao for a discounted price while supporting our charity partner.
For more details and to sign up, visit www.archcacao.com
info@archcacao.com
#santry #dublin #cacao #Cacaoceremony #sacred #hotdrink #cocoa #chocolate #chocolateaddict #chocolatelover #meditation #relax #nonjudgmental #opportunity #Christmas #christmasmarket #retreat #ceremony #handpan #handpanmusic #festiveseason #everthingisrelative #onestepatthetime #appreciation #Guatemala #rainforest #theobromine #guidance #support #healing #superfood #healtyfood #healthyliving #healthy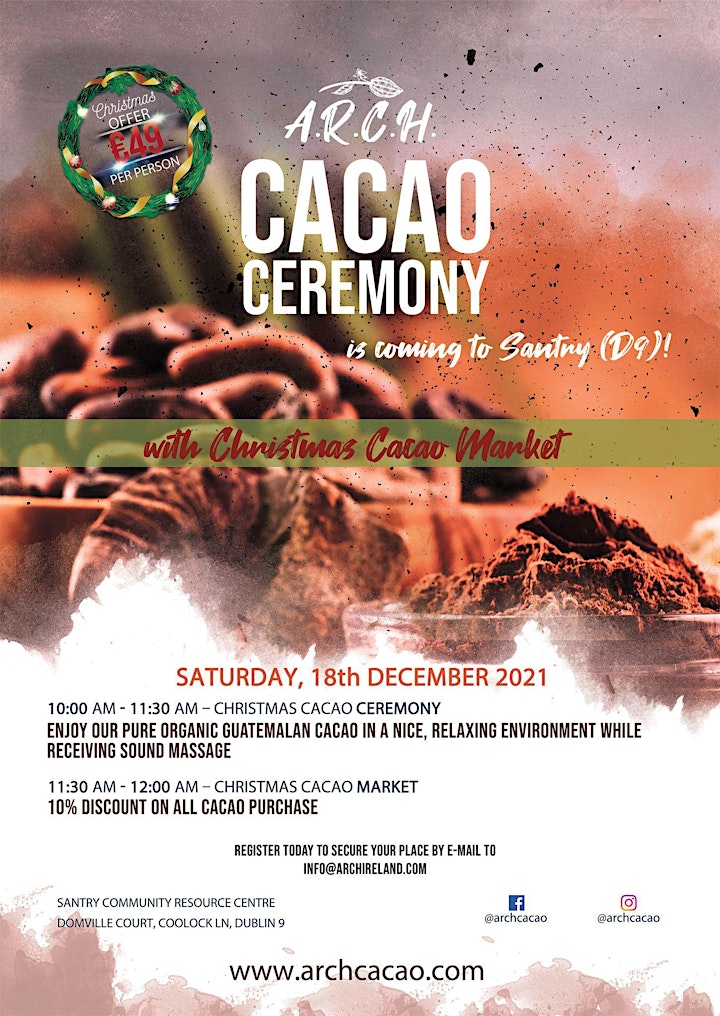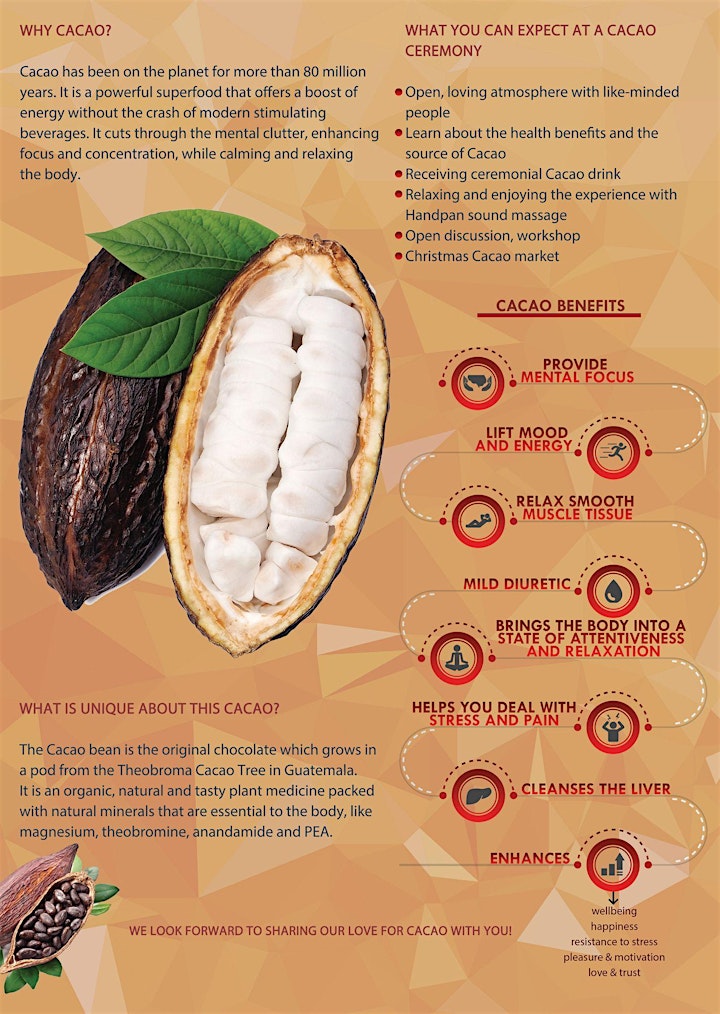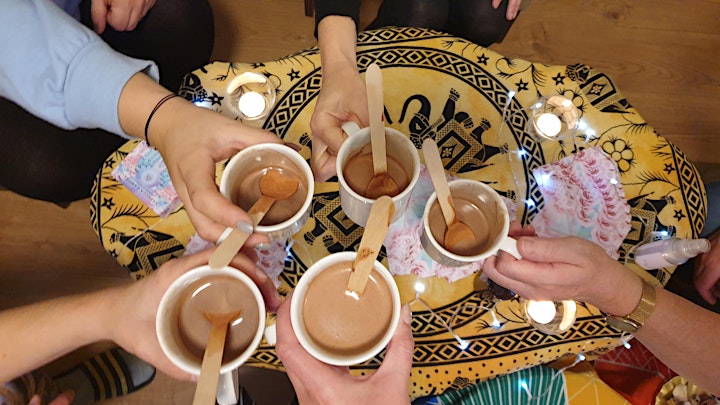 Organiser of CACAO CEREMONY by ARCH - Connection|Gratitude|Change