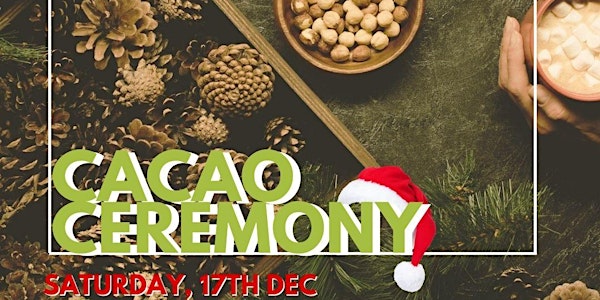 Cacao Ceremony with Sound-bathing & Mediation in Dublin 9 (17th Dec)
Relaxing, energizing, ZENning & calming ARCH Cacao Ceremony event with Meditation and Sound-bathing.
When and where
Location
Santry Community Resource Centre Domville Court Dublin 9 D12 AW22 Dublin Ireland
Refund Policy
Contact the organiser to request a refund.
About this event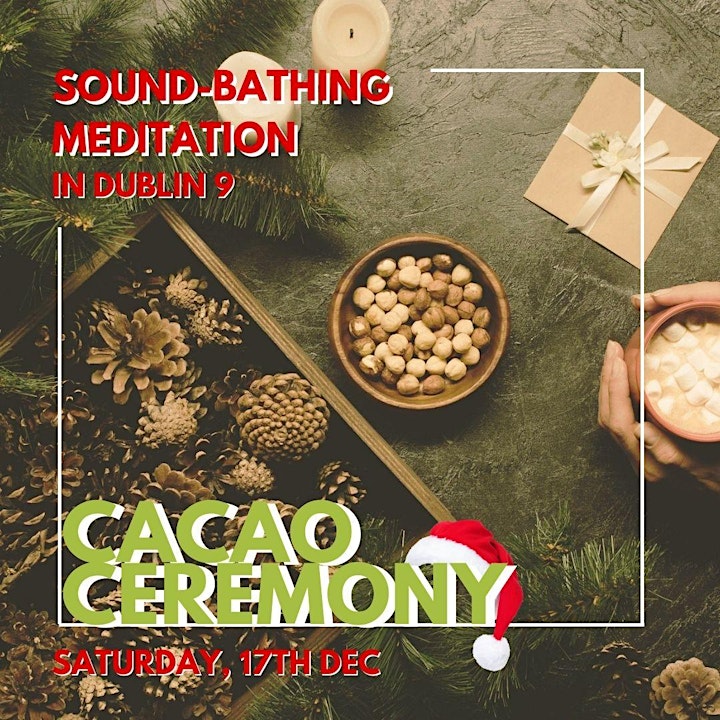 Why cacao?
Cacao has been on the planet for more than 80 million years. It is a powerful superfood that offers a boost of energy without the crash of modern stimulating beverages. It cuts through the mental clutter, enhancing focus and concentration, while calming and relaxing the body.
What is unique about this Cacao?
The Cacao bean is the original chocolate which grows in a pod on the Theobroma tree in Guatemalan Rain Forest. It is an organic, raw, unrefined, natural and tasty plant medicine packed with natural minerals that are essential to the body, like magnesium, theobromine, anandamide and PEA.
What does Cacao do?
Provides mental focus, lifts mood and energy, relaxes smooth muscle tissue, mild diuretic, brings the body into a state of attentiveness and relaxation, helps you deal with stress and pain, cleanses the liver, enhances wellbeing, happiness, resistance to stress, pleasure & motivation, love & trust
Come along to taste this Goddess BLISS from the Guatemalan Rain Forest and learn more about the healing effect of the pure, natural cacao.
What you can expect:
Open, loving atmosphere with like-minded people, Learn about the health benefits and the source of Cacao, Receiving ceremonial ARCH Cacao, Relaxing and enjoying soul massage through Sound-bathing using gongs, singing bowls, crystal bowls, rattles, chimes.
Limited places! Register today to secure your place and avoid disappointment.