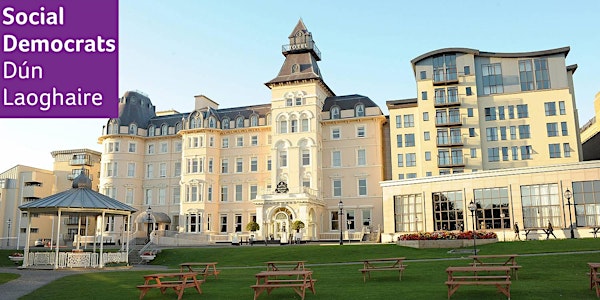 "Can Ireland afford Universal Basic Income?" - a Public Debate
When and where
Location
Royal Marine Hotel Marine Road Dublin Ireland
Description
Universal Basic Income is a payment from the State to every citizen paid every week, every year of your life, unconditionally. It should be enough to live a basic life. It involves no means-testing with no work requirement and is guaranteed, tax-free. It is currently being considered and piloted in countries including Finland, India and Switzerland.

Universal Basic Income would replace core social welfare payments including the Jobseekers Allowance, the State pension and most tax credits and allowances. Other State benefits would not be affected.

Supporters argue that, along with State services in health, housing and education, Basic Income ensures the dignity of all of its citizens. It enhances social justice and basic security, improving mental health by giving people control over their time. It promotes values of learning and public participation and citizenship. Critics argue that it is would decrease productivity, or that it is not feasible.

So can we afford it? What would be the economic and social consequences? Speakers from Social Justice Ireland and Basic Income Ireland will outline what Basic Income is and its likely impact for Ireland.