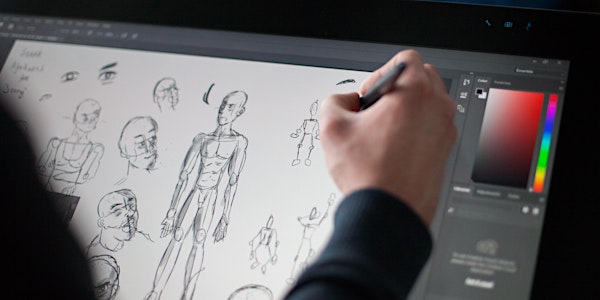 CAO Portfolio Preparation & Course Information Day at TUS Clonmel
Join us on our Digital Campus in Clonmel and find out all you need to know about your portfolio and our CAO courses.
When and where
Location
TUS Clonmel TUS Clonmel Digital Campus Clonmel Ireland
About this event
More information about this event
This event is aimed at secondary school, FET and mature students who intend applying to the CAO for a place on either the BSc (Honours Degree) in Digital Animation or the BSc (Honours Degree) in Game Art & Design course in TUS Clonmel. Information will also be available on our Level 8 & Level 7 degrees in Creative Media & User Experience (UX) Design (no portfolio requirement).
This event will provide you with the opportunity to:
Find out more about the courses and the subjects that are taught on the Creative Media and UX Design, Digital Animation and Game Art & Design degree programmes.
Meet with TUS Clonmel staff and get a tour of the campus.
Find out about the type of careers in the Games Art & Design, Animation, Creative Media/User Experience Design fields.
To learn more about what we look for in a portfolio and get advice on how to best prepare and submit your portfolio online.
To let you ask questions about the type of things you would like to include in your portfolio.
For further information about programmes at TUS Clonmel Digital Campus: