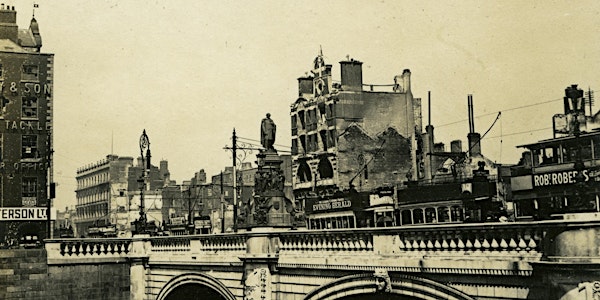 Capstones Shift: RIAI & IAA 1916 Centenary Lecture Series - 'Rebuilding the Nation - The Role of the OPW' Lecture by State Architect Ciaran O'Connor'
When and where
Location
8 Merrion Square 2 Dublin Ireland
Description
Capstones Shift: Architectural Legacies of the Easter Rising –
1916 Centenary Lecture Series and Publication
Irish Architectural Archive, Architecture Ireland and RIAI
To mark the Centenary of 1916, the Irish Architectural Archive (IAA), the RIAI and its journal Architecture Ireland are collaborating in a joint programme of lectures and articles entitled'Capstones Shift: Architectural Legacies of the Easter Rising'.
The series of six evening lectures, held alternatively in the Irish Architectural Archive (45 Merrion Square) and the RIAI (8 Merrion Square) on a Tuesday evening between February and July 2016. All lectures are free of charge and open to the public but booking will be required.
The articles and lectures will focus on a selection of prominent Dublin buildings destroyed or utterly changed by the events of Easter 1916 and later. These buildings were central to myriad social, commercial, political and religious patterns of life. Their absence, or removal from use, would have had an immediate and disconcerting effect on the daily routines and interactions of thousands of ordinary Dubliners as they lived, moved, worked, prayed and entertained themselves in the post-Rising city, quotidian disruptions making unavoidable and un-ignorable the profound political phase-shift that had occurred.
The sixth lecture on this series is 'The Role of the OPW in Rebuilding after the Rising, War of Independence and Civil War, Lecture by State Architect Ciaran O'Connor'.
CPD Point for RIAI Members

1 Structured CPD Point
Organisers