UCD Women@STEM presents the first Career Development Webinar Series focused upon professional development of Women within STEM paths.
About this Event
Join Dr. Luana Schito, Co-Chair of UCD Women@STEM, UCD School of Medicine, and Dr. Sonia Negrao, UCD Women@STEM Advisory Board Committee Member, School of Biology and Environmental Science, to gain insights into the career journeys of two outstanding Women in STEM: Dr. Debra Higgins, OncoMark, University College Dublin and Liana Tomescu, Microsoft.
Once registered, you will receive a zoom link in advance of the webinar.
Thought and developed as a helpful resource for career planning and development in the STEM fields, this webinar provides attendees with insights on the career journeys of professional Women working in STEM. The webinar is designed to allow ample space for our two Speakers to share their personal experiences through a set of questions tailored to their career paths in Science and Technology; furthermore, time has been set out to address questions from the audience, harnessing the unique expertise of our Speakers. A second Career Development webinar, focused upon professional development within the Engineering and Mathematics paths, will be held on April 2021.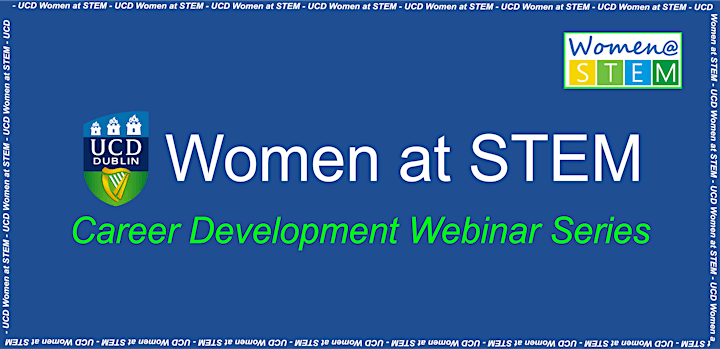 Webinar Objectives:
• To provide insights into the diversity of career paths in Science and Technology, from the individual experience of two outstanding Women in these fields.
• To share personal perspectives that might help the attendees to gauge future career choices.
• To reflect upon career prospects through the individual experience of Women colleagues.
• To gain knowledge of the advantages and challenges in Science and Technology career paths based on the professional and personal experience of our Speakers and the Audience.
• To stimulate the exchange of ideas among the Speakers, audience, and organisers.