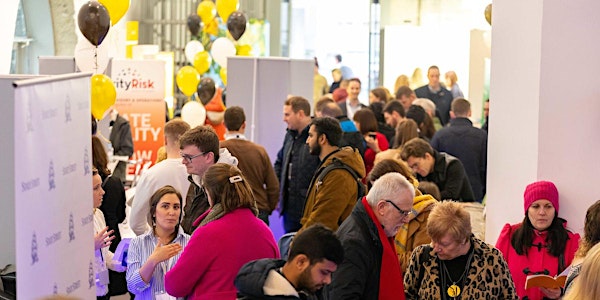 #careerskilkenny 2022
A unique careers event showcasing the hundreds of jobs on offer in leading companies located in Kilkenny
When and where
Location
Medieval Mile Museum 2 St Mary's Lane High Street R95 K276 Kilkenny Ireland
About this event
Kilkenny County Council is staging a unique careers event showcasing the range of executive and professional roles on offer in the world class employers located across the city and county in Kilkenny's Medieval Mile Museum on Friday the 30th of December.
Building on the success of our inaugural event which took place in 2019, #careerskilkenny is all about promoting the extensive range of high-quality jobs across multiple sectors on offer from Kilkenny employers whilst also highlighting Kilkenny as a great place to live and work.
Companies who have confirmed their attendance at the event are seeking to fill in the region of 600 positions across a range of jobs in the Life Science and Financial Services sectors including Tírlan, UPMC, CF Pharma, VHI, CluneTech, State Street, Loanitt, Bank of Ireland, Asgrad Cleanroom Solutions, Prochem Engineering, Connolly's Red Mill's and more.
During the event, attendees will have the chance to engage directly with the employers. Representatives of each participating businesses will be actively answering queries about the jobs available in their company. #careerskilkenny will also assist jobseekers to find out which jobs are best suited for them based on their interests, experience and preferences.
This opportunity is not to be missed.
Kilkenny is a great place to live and work, a city full of character and charm with a lively social scene.
For more information on the #careerskilkenny event check out www.careerskilkenny.com or email careerskk@kilkennycoco.ie.
We will store your personal data only for as long as necessary for the purpose(s) for which it was obtained. You have several rights in relation to your personal data under applicable privacy and data protection law, which may be subject to certain limitations and restrictions. For more information see: Personal Data Protection Notice