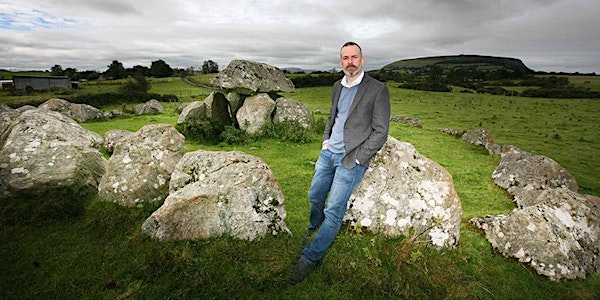 Carrowmore Megalithic Monuments: Guided Walk by Dr. Robert Hensey
Guided Walk at Carrowmore by Dr. Robert Hensey, meeting at Carrowmore Visitor Centre (Eircode: F91 E638). Admission is €4 (cash only).
When and where
Location
Carrowmore Megalithic Cemetery F91 E638 Carrowmore Ireland
About this event
See further information and directions at:
https://heritageireland.ie/places-to-visit/carrowmore-megalithic-cemetery/
Dr. Robert Hensey
Dr. Robert Hensey is an archaeological researcher who specialises in the Neolithic funerary archaeology of Atlantic Europe, with a particular focus on ritual, chronology and megalithic art in the Irish passage tomb tradition. He has led or co-led several research projects in the past 10 years including: The Carrowmore Pins Project; Dating Carrowkeel; Discovering megalithic art at Carrowkeel; Human Population Dynamics at the Carrowkeel complex, Co. Sligo projects and the Millin Bay Art Project. He is the author of two books and over twenty academic papers in national and international journals. As Chairperson of Sligo Neolithic Landscapes group since 2015 Robert has played a significant role in the bid for The Passage Tomb Landscape of County Sligo to be placed on Ireland's UNESCO World Heritage Site Tentative List.
Carrowmore
Carrowmore – the largest cemetery of megalithic tombs in Ireland. It lies just south-west of Sligo town, right at the heart of the Cúil Írra Peninsula, an area alive with prehistoric significance.
Packed together at Carrowmore are more than 30 stone tombs, many of which are still visible. Most are passage tombs and boulder circles. There are various forts and standing stones in the area too. The origins of these monuments reach far into prehistory – the most ancient among them is close to 6,000 years old.