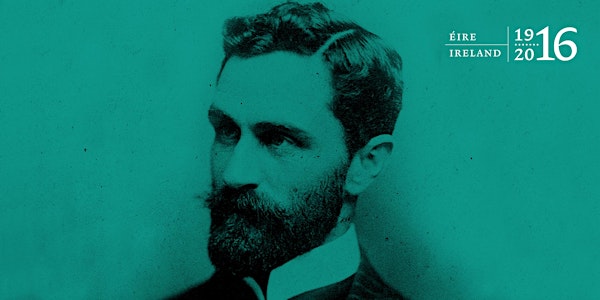 Casement Humanitarian Day 2016
When and where
Location
Casement Aerodrome Baldonnel Dublin 22 Ireland
Description
One of the leading figures of the Easter Rising, Roger Casement's path from servant of the Crown to Irish nationalist and, ultimately, to the gallows in Pentonville Prison where he was hanged for treason on the 3rd of August 1916, remains one of the most fascinating revolutionary journeys in our recent history.
On Wednesday 3rd August, Ireland 2016, Irish Aid and the Defence Forces will mark the international contribution of Casement as a humanitarian by hosting a free open day for families and the general public at Casement Aerodrome in Baldonnel, Dublin 22.
This unique event will include an exhibition on Casement, his life and legacy, a panel discussion of prominent academics and humanitarian professionals hosted by RTÉ's Seán O'Rourke and exhibitions from some of Ireland's most respected NGOs, who will share stories of what the issues and challenges are for those working in the field today. There will also be an opportunity to meet with serving and retired UN Peacekeepers.
For one day only, the Aerodrome will be open to the public, with gourmet street food stalls, picnic areas, games and playing areas for children and a whole host of activities for young and old to enjoy. The Air Corps will have aircraft from its fleet on display, including the AW139 helicopter and Pilatus PC-9 turbo prop trainer, while the Army will provide capability display stands. The public will also have access to the Air Corps Museum, which features a range of artefacts and aircraft, uniforms and memorabilia.
The 'Casement: A Revolutionary Journey' exhibition will be on view, which features unique sources and artefacts from Casement's life and his missions abroad. Audiences will also be brought back in time to hear a live reenactment of his famous speech from the dock.
Casement Humanitarian Day 2016 will take place from 11am to 5pm on Wednesday 3rd August. Admission is free but ticketed. Car parking will be available on site and free shuittle bus from Cheeverstown LUAS. Guests are requested to bring one form of photo ID with them on the day.