CBT AND MOTIVATIONAL INTERVIEWING FOR WEIGHT MANAGEMENT - PRACTITIONERS WOR...
Description
This workshop is for Psychotherapists/Nutritionists/Health Coaches who want to expand their practice and offer their clients an effective method of helping them achieve a healthy lifestyle and manage their weight.
This exciting opportunity is brought to you by Susi Lodola, who holds a Masters in CBT & MI and who has attended the CBT for weight loss workshop at the Beck Institute, Philadelphia.
This workshop has been accredited by the IACP for 14 CPD hours and by the NTOI for 12 CPD hours.
In this 2 day workshop, you will learn interventions to help your clients make changes in their behavior and their cognition around developing a healthy lifestyle.
This interactive workshop will demonstrate how you can implement a step by step approach and help your clients solve common problems, motivate themselves, manage cravings, and find ways of developing alternative strategies coping with cope with emotional eating, and get back on track immediately after making unhealthy choices.
In addition, you'll learn how to deal with dysfunctional beliefs related to deprivation, and thoughts that sabotage their motivation and sense of self-efficacy.
CBT is recommended by the NICE guidelines in addition to a healthy diet and exercise as best clinical practice for weight loss treatment. Workshop Outline:
Day 1:
Overview of CBT
The cognitive Model – Dysfunctional Cognitions
Neuroscience of behavioural change
Overview of Motivational Interviewing
Dealing with reluctant/ unmotivated clients
Short overview of research on applying CBT for weight loss
Assessment of clients before treatment
Day 2:
Practical application of MI/CBT
- How to build motivation
- How to deal with triggers
- How to deal with emotional eating
- De-Catastrophising hunger
- Teaching mindful eating and mindfulness application for weight loss
The workshops sell out quickly - don't delay and secure your place now.
Below is a link to an interview I gave to the Irish Times about treating obesity.
https://www.irishtimes.com/life-and-style/health-family/why-obesity-is-not-a-choice-1.4095580
---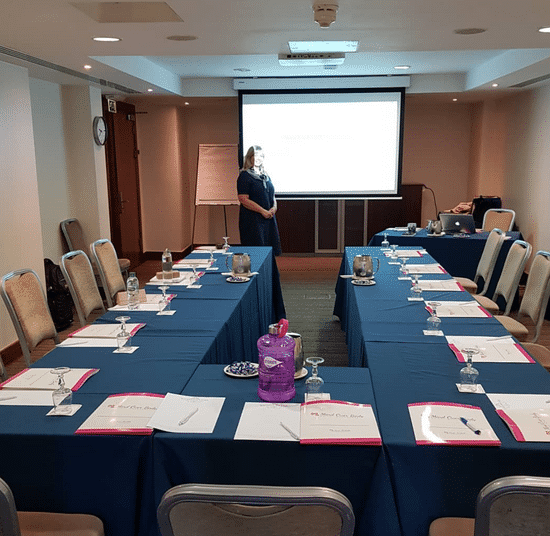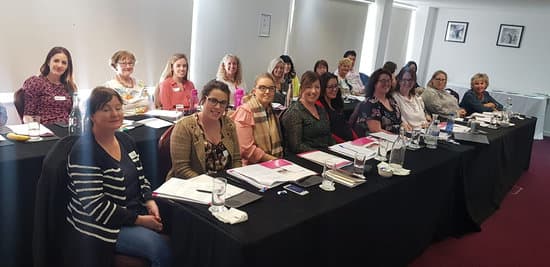 TESTIMONIALS FROM PREVIOUS WORKSHOPS
Melissa Hanley MIACP
Psychotherapist at Pieta House
I have attended Susi's first two-day IACP accredited workshop on applying Cognitive Behavioral Therapy and Motivational Interviewing with clients to support them in changing their lifestyle and to lose weight. Susi was a fantastic presenter and the content of the workshop was not only evidence-based research but reflected on people's experiences also. I am eager to implement the skills and what I have learned from Susi in my clinical practice to help my clients gain insight into their relationship with food and overall well-being. Thank you Susi for providing not only your knowledge in this area but for a really engaging and interesting workshop. I can highly recommend this to nutritionists, dieticians, nurses, counselors and psychotherapists to inform their practice. Thanks, Susi
Frances Walsh Psychotherapist at Spectrum Health
I attended Susi's first 2-day IACP accredited workshop on applying CBT and MI in working with clients with issues around food/weight. Susi is a very engaging trainer, the materials she presented are well researched and evidence-based, and the workshop was interactive and informative. The training will be particularly helpful for psychotherapists or nutritional therapists in working with clients with emotional eating behaviours and in changing mindsets to decrease sabotaging behaviours. Thank you, Susi
Barbara Edwards DipRIAM
Business Owner at Be Coached
I am delighted that I decided to attend Susi's workshop. I got so much from it and I can't wait to implement it through my coaching practice here in Donegal. Susi delivers in such a relaxed and informative way making the learning a thoroughly engaging and enjoyable process. Highly recommended. Thank you so much Susi
Olivia Beck (RNutr)
Nutritionist at Olivia Beck Nutrition
Susi is very knowledgeable about the role CBT plays in weight
management. As a practitioner, she's given me practical tools
that I can utilise in my business as a Nutritionist
Aine Connaire
Owner at Aine Connaire Counselling and Psychotherapy
I just attended Susi's mind over body workshop for professionals and would highly recommend it to any psychotherapists or nutritionists who are interested in learning more about how to help their clients develop a healthy lifestyle and improve their relationship with themselves and their health. I learned so much and gained loads of information and tools that I am looking forward to using with my clients in my own work as a psychotherapist. Thanks Susi!
Tea/Coffee & light lunch included
14 CPD hours for IACP members
12 CPD hours for NTOI members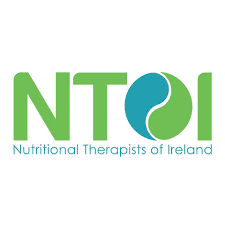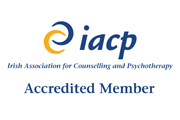 Training Level: All Levels.
Cancellation policy: No cancellation fee up to 1 week before event. Thereafter 50%.
NB: Registration is 9.30 am, Start time at 10 am.
CPD certificate will be emailed after the event.
FAQs
What are my transport/parking options for getting to and from the event?
Your answer goes here