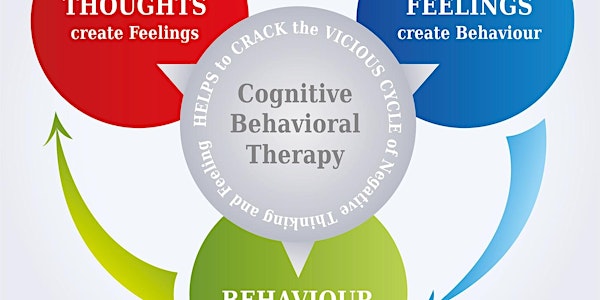 CBT Techniques to help your clients
You will learn interventions to help your clients make changes in their behavior and their cognition around developing a healthy Lifestyle
About this event
THIS IS A PRACTITIONER ONLY EVENT HOSTED BY NUTRI ADVANCED IRELAND
In this webinar, you will learn interventions to help your clients make changes in their behavior and their cognition around developing a healthy lifestyle.
You will be shown how use CBT techniques to help your clients solve common problems regarding habit changes, how to motivate themselves, and how to manage triggers,
In addition, you'll learn how to deal with thoughts that sabotage their motivation and sense of self-efficacy.
OUTLINE OF WEBINAR
• CBT background
• The cognitive Model – Dysfunctional Cognitions – how thoughts, feelings and behaviours are connected
• Neuroscience of behavioural change
• Practical application of CBT
- How to build motivation
- How to deal with triggers
- How to deal with emotional eating
- De-Catastrophising hunger
- Mindfulness for wellbeing and how to combine it with CBT
Susi Lodola MSc (MIACP)
www.susilodolacounselling.com
Susi mission is to improve the lives of others and help people to live a psychologically and emotionally fulfilling life. She holds a MSc in CBT & Motivational Interviewing, BA (Hons), Hdip Psychology, BA (first class) Psychotherapy. Her extensive studies in psychology, psychotherapy, and Cognitive Behaviour Therapy (CBT) allow her to help her clients develop skills to explore and understand their emotional and mental wellbeing which will provide them with tools to overcome challenges and find direction in life.
Susi runs her private Psychotherapy practice in Dublin and gives regular talks and workshops on mental wellbeing topics at various events and in companies.
She has also been a regular contributor to articles in the Irish Times and Irish Independent and has appeared on numerous radio shows, such as Matt Cooper and Dublin City FM, as well as being a guest on Ireland AM, giving psychological insights on current topics around mental health.
Besides running her private practice and giving talks on mental health topics, Susi is also the founder of the "Mind over Body Weight Management Programme". This programme is based on Cognitive Behaviour Therapy, Motivational Interviewing and Mindfulness theories around weight management. The programme's focus is on retraining the mind and changing behaviours around food, which in turn helps people put an end to emotional eating and self-sabotage.