Description

The Centre for Criminal Justice and Human Rights is delighted to announce that Professor Rhona Smith, the UN Human Rights Committee Special Rapporteur on the situation of human rights in Cambodia, has kindly agreed to deliver our 11th Distinguished Lecture. Her lecture "The centrality of human rights in creating durable peace, stability and development: lessons from Cambodia" coincides with important human rights anniversaries. The 10th December is Human Rights day and this year marks the 70th anniversary of the UN Declaration of Human Rights, while the 9th December is the 20th anniversary of the UN Declaration on Human Rights Defenders. We are therefore particularly pleased to be able to host a leading UN representative who has extensive experience in relation to the practical issues arising around human rights implementation and human rights defenders.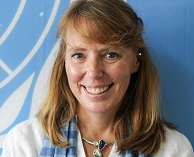 Dr Rhona Smith is Professor of International Human Rights at, and Head of, Newcastle Law School. Since 2015 she has also served the UN Human Rights Council as the UN Special Rapporteur on the situation of human rights in Cambodia. Her research is mostly focussed on international human rights though she also works on education and some constitutional law issues. Previously she worked on human rights capacity building projects in academic and justice sectors primarily in China and southeast Asia (including Cambodia) though also in Africa, Europe and the Middle East. Her latest official visit to Cambodia was 29 October to 8 November 2018, her most recent report to the Council was 26 September 2018.
There will a wine reception following the event.
CPD points will be available on request.

Organiser of CCJHR 11th Distinguished Lecture