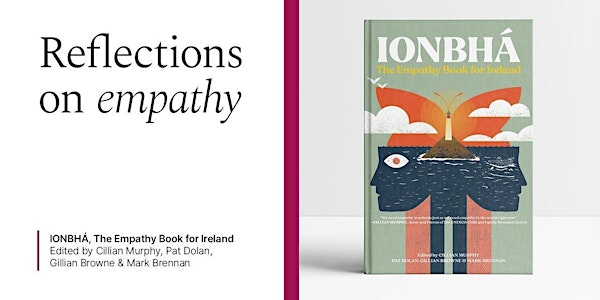 Celebrating Christmas with IONBHÁ Readings
Join us for a relaxed event of readings by contributors from "IONBHÁ The Empathy Book of Ireland" on Wednesday the 7th of December at 4pm.
When and where
Location
Chapel of St. Columbanus, University of Galway, H91 N6Y6 Distillery Road Galway Ireland
About this event
This book is not only a great read, with 89 individuals' different perspectives on empathy in their lives and communities written through stories and poems but also raising money and awareness as 100% of the proceeds from this book will go directly to delivering the Activating Social Empathy education programme in Irish schools and youth work organisations.
IONBHÁ or empathy is a core element of wisdom and a universal language of the soul. It brings joy to the everyday, making the unbearable bearable. 'We need empathy in schools just as we need empathy in the world right now' - Cillian Murphy, Actor and Patron of the UNESCO Child and Family Research Centre.
We hope you can come and support this new book.
This late afternoon event is open to all University of Galway staff, students and the general public.