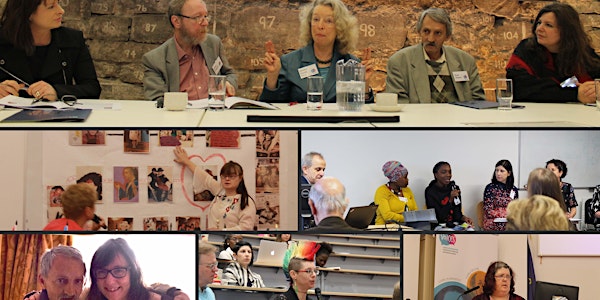 Celebration of the International Day of Persons with Disabilities
When and where
Location
Institute for Lifecourse and Society Galway Ireland
Description
Join the Centre for Disability Law and Policy (CDLP) to celebrate the International Day of Persons with Disabilities with an exhibition from the VOICES project.
Where: Institute for Lifecourse and Society (ILAS Building), NUI Galway.
When: Monday 3rd December at 1pm
Please RSVP as refreshments (tea, coffee and mince pies) will be provided.
Can't join us on the 3rd? The VOICES exhibition will run from 29th Nov - 5th Dec in the ILAS building.
Discovery Pens will be provided to facilitate access for people who are blind or visually impaired.
About the International Day
The annual observance of the International Day of Disabled Persons was proclaimed in 1992, by the United Nations. It aims to promote the rights and well-being of persons with disabilities in all spheres of society and development, and to increase awareness of the situation of persons with disabilities in every aspect of political, social, economic and cultural life.The theme for 2018 is empowering persons with disabilities and ensuring inclusiveness and equality. For more information visit http://www.un.org/en/events/disabilitiesday/
Find out more about the CDLP at http://www.nuigalway.ie/cdlp/index.html