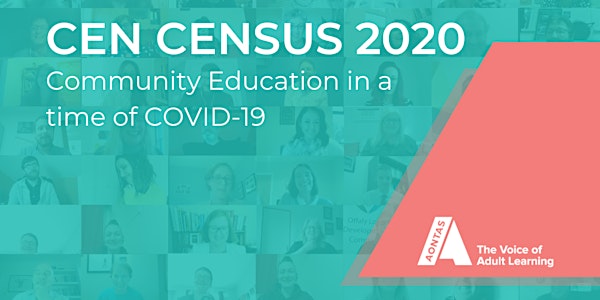 CEN Census 2020 - Community Education in a time of COVID-19
This event will discuss key findings and recommendations from the first Community Education Network (CEN) Census report with stakeholders.
About this event
The event will take an evidence-informed advocacy focus and will seek to inform policymakers on issues facing community education providers, particularly during COVID-19.
AONTAS piloted the Census in 2020 to provide evidence necessary to promote a thriving community education sector as defined in the AONTAS Strategic Plan 2019-2022. The Census was used to map community education's impact, understand learner profile and supports, identify funding streams, and assess the impact of COVID-19.
This is a free open event.