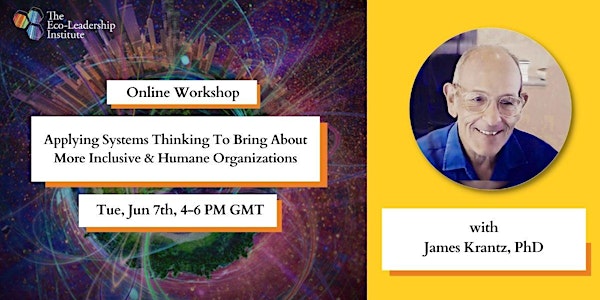 Century of the System: Systems Thinking For More Inclusive Organisations
Applying systems thinking to bring about more inclusive and humane organizations
About this event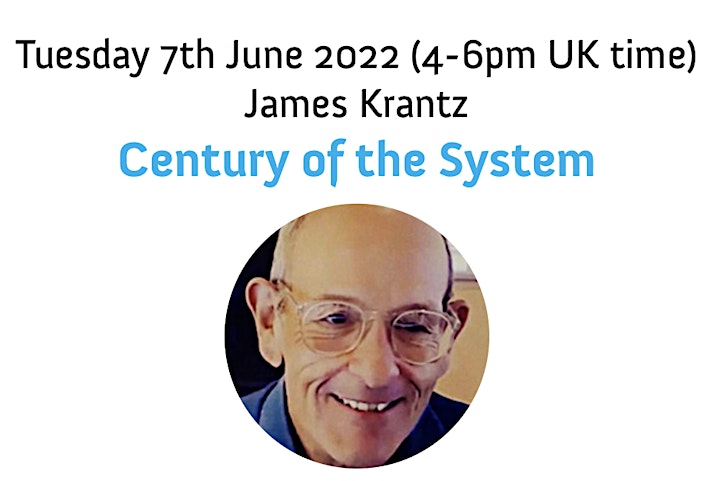 We don't have to search far to see that we are surrounded by seemingly insurmountable challenges.
The interdependence of society, technology, and the environment have resulted in unprecedented complexity.
While many problems in the past could be addressed with the logic of industrial, cause-and-effect thinking, today's require us to look at our challenges in new ways
Yet many organisations remain stuck in traditional silo-based understandings.
To be successful coaches, consultants, and leaders in today's world, we must look at these challenges through a different lens.
Are you considering ways to improve your understanding of the complexity of the teams, organisations, and ecosystems you work in?
Then join us on June 7th at 4-6 PM UK Time to learn how systems thinking can help high-level coaches, consultants, and leaders bring about more just, humane, and inclusive organisations and societies.
In this 120-minute global thought leadership webinar, you'll hear from Dr. James Krantz.
As CEO of Worklab, an organisational strategy and leadership consultancy that specialises in systems thinking, James draws from 25+ years of experience helping high-level executives and leadership teams catalyze breakthrough results using a systemic lens.
In this Eco-Leadership webinar, James will introduce us to the system thinking paradigm and then address its potential role in bringing about more just, humane, and inclusive societies.
Outline
In the first half of the evening, Dr Krantz will deliver his seminar on systems thinking, named Century of the System.
In the second half, we'll move the Community-of-Practice activity:
'Composting': experienced peers work the material in small groups to sprout new ideas
'Weaving': attendees gather to collectively reflect and question, weaving our experiences together
Discuss how we will apply learnings to our personal practice in Reflection Application Pairs (RAPs)
Attend All Webinars Free By Becoming A Member
Receive a 60% discount on this webinar by becoming a member of the Eco-Leadership Institute. Our members receive:
Insider access to the Eco-Leadership Institute Community of Practice: A network of international coaches, consultants and leaders working in 'good faith' to create the 'good society'
Free access to our global thought leader webinars: see our entire roster of speakers by clicking here
Free Hidden Leadership Leadership profile: empower yourself in work and life by discovering your hidden leadership preferences with our Hidden Leadership personalised report
Eco-Leadership Email Signature: add our logo for your website and email signature
15% discount on Eco-Leadership courses and events
__________________________________________________________________________________________
James Krantz, Ph.D. is an organizational consultant and researcher from New York, where he is Managing Principal of Worklab, a consulting firm focusing on strategy implementation and leadership development. His principal interests are in the impact of emerging trends on the exercise of leadership and authority; the social and technical dimensions of new forms of work organization; and the unconscious background to work and organizational life. Currently, Jim serves as Honorary Professor at the Higher School of Economics in Moscow; Chair, Editorial Committee of the Journal of Organisational and Social Dynamics; and Faculty, Dynamics of Consulting at the Wharton School.