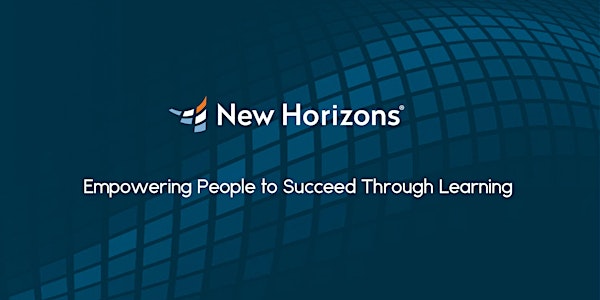 Certified Data Centre Professional (CDCP®)
The course will address how to setup and improve key aspects such as power, cooling, security, cabling, safety, etc.
Refund Policy
Contact the organizer to request a refund.
About this event
TARGET AUDIENCE
The primary audience for this course is any IT, facilities or data centre professional who works in and around the data centre and who has the responsibility to achieve and improve the availability and manageability of the data centre.
COURSE OUTLINE
1 - THE DATA CENTRE, IT'S IMPORTANCE AND CAUSES FOR DOWNTIME
2 - DATA CENTRE STANDARDS AND BEST PRACTICES
3 - DATA CENTRE LOCATION, BUILDING AND CONSTRUCTION
Selecting appropriate sites and buildings and how to avoid pitfalls
Various components of an effective data centre and supporting facilities setup
4 - RAISED FLOOR/SUSPENDED CEILING
Uniform, concentrated and rolling load definitions
Applicable standards
Raised Floor guidelines
Signal Reference Grid, grounding of racks
Disability act and regulations
Suspended ceiling usage and requirements
5 - LIGHT
Standards
Light fixture types and placement
Emergency lighting, Emergency Power Supply (EPS)
6 - POWER INFRASTRUCTURE
Power infrastructure layout from generation to rack level
ATS and STS systems
Redundancy levels and techniques
Three-phase and single-phase usage
Power distribution options within the computer room
Power cabling versus bus bar trunking
Bonding versus grounding
Common Mode Noise and isolation transformers
Distribution boards, form factors and IP-protection grades
Power quality guidelines
Real power versus apparent power
How to size and calculate load in the data centre Generators
Static and dynamic UPS systems, selection criteria, how they operate and energy efficiency option
Battery types, correct selection and testing
Thermo-graphics
7 - ELECTRO MAGNETIC FIELDS
Electrical fields and magnetic fields definitions and units of measurements
Sources of EMF
Effects of EMF on human health and equipment
(H)EMP
Standards
EMF shielding solutions
8 - EQUIPMENT RACKS
Rack standards, properties and selection criteria
Security considerations
Power rail/strip options
9 - COOLING INFRASTRUCTURE
Temperature and humidity recommendations
Cooling measurement units and conversion rates
Sensible and latent heat definitions
Differences between comfort and precision cooling
Overview of different air conditioner technologies
Raised floor versus non-raised floor cooling
Placement of air conditioner units and limitations to be observed
Supplemental cooling options
Cold aisle/hot aisle containment
10 - WATER SUPPLY
Importance of water supply and application areas
Backup water supply techniques
11 - DESIGNING A SCALABLE NETWORK INFRASTRUCTURE
The importance of a Structured Cabling System
Planning considerations
Copper and Fiber cable technology and standards
ANSI/TIA-942 Cabling hierarchy and recommendations
Testing and verification
SAN storage cabling
Network redundancy
Building-to-building connectivity
Network monitoring system requirements
12 - FIRE SUPPRESSION
Standards for fire suppression
Detection systems
Various total flooding fire suppression techniques and systems, their benefits and disadvantages
Handheld extinguishers
Signage and safety
Regulatory requirements and best practices
13 - DATA CENTRE MONITORING
Data centre monitoring requirements
EMS versus BMS
Water leak detection systems
Notification options and considerations
14 - OPERATIONAL SECURITY AND SAFETY PRACTICES
Data centre security layers
Physical, infrastructure and organisational security
Safety measures and essential signage
15 - LABELLING
Choosing a labelling scheme
Recommended labelling practices
Network labelling
16 - DOCUMENTATION
How to setup proper documentation
Document management policies and procedures
17 - CLEANING
Cleaning practices for the data centre
18 - MTBF/MTTR
Standards and definitions
Calculation models
The 'real' value
19 - MAINTENANCE CONTRACTS/SLA/OLA
20 - EXAM: CERTIFIED DATA CENTRE PROFESSIONAL