Event Information
Location
Trinity Biomedical Sciences Institute,
Trinity College
152-160 Pearse Street
Dublin 2, Dublin D2
Description
CERVIVA is a multi-investigator research led constrium working in the area of HPV associated diseases (www.cerviva.ie). We are organising this HPV Awareness Symposium to initiate a national conversation about HPV and the issues and concerns arising currently for health care providers.
The symposium is targeted at healthcare professionals interested or working in the area. It aims to review the burden of HPV associated cancers in men and women globally and recent developments in this field. We hope to increase awareness around the whole area of HPV associated cancers, raise the public health profile, highlight the requirement for responsible health services in this area and address some of the recent concerns among healthcare providers surrounding HPV vaccination and cervical screening.


For more information please see our website www.cerviva.ie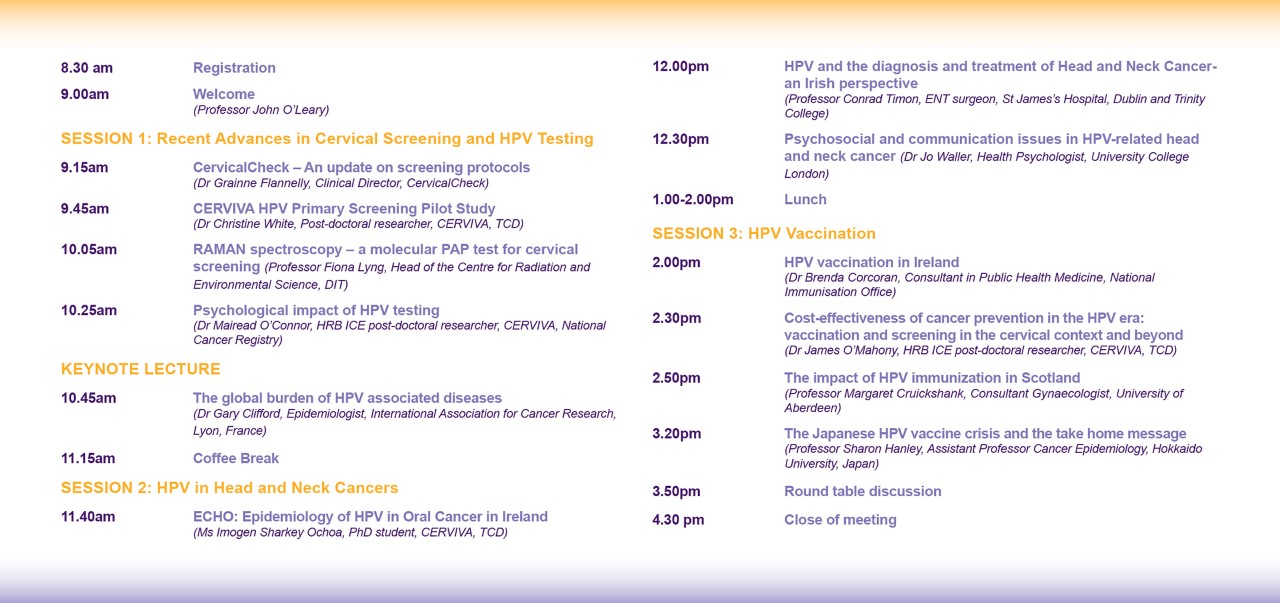 Date and Time
Location
Trinity Biomedical Sciences Institute,
Trinity College
152-160 Pearse Street
Dublin 2, Dublin D2