Challenges and Opportunities in a Changing Medtech Marketplace
Description
"From Innovation to Solutions: Challenges and Opportunities in a Changing Medtech Marketplace"
Faced by health system cost pressures on one side and burgeoning clinical and technological opportunities on the other, medical device companies today face multiple strategic imperatives. Gone are the days when medtech companies focused exclusively on improved clinical outcomes and were rewarded for incremental technical advances; new customers and winds of change are forcing companies to adjust their strategies. In this talk, we'll discuss the winds of change affecting the medical device industry and what some of the smartest companies are doing to adjust to those changes.
David Cassak
Managing Partner, Innovation In Medtech, LLC
Editor-in-Chief, The MedTech Strategist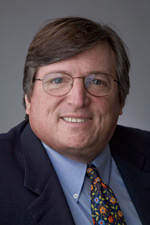 David Cassak has more than 30 years of experience in the health care industry. Prior to co-founding Innovation In Medtech, LLC, he served as Vice President, Content, and Managing Director, Medical Devices for Elsevier Business Intelligence, a Reed Elsevier Company, including the publications The Gray Sheet and The Pink Sheet. He also wrote extensively on the medical device industry for Windhover Information's monthly publications, IN VIVO, START-UP, and MEDTECH INSIGHT. He is a frequent speaker before various companies and trade groups within the medical device industry.
Prior to joining Elsevier, Cassak worked for nearly 20 years at Windhover Information Inc., a company he founded with his partner, Roger Longman, which spun out the publications business of The Wilkerson Group, a leading management consulting firm at the time. Long known for publishing IN VIVO, widely recognized as the premier provider of business intelligence in the health care industry, Windhover launched a number of other successful publications, including START-UP: Emerging Medical Ventures, and The RPM Report: Regulation • Policy • Market Access. In 2004, Windhover acquired Medtech Insight, Inc., which published the MEDTECH INSIGHT: Medical Technology Market Intelligence newsletter. While at Windhover/EBI, David also organized and produced numerous conferences around the world, including the Investment in Innovation (In3) medical device partnering conference series, as well as such pharma-focused conferences as Pharmaceutical Strategic Alliances, Euro-Biotech and BIO-Windhover. In 2008, Windhover was acquired by Elsevier, which formed Elsevier Business Intelligence, combining the products of Windhover and F-D-C Reports, publishers of The Gray Sheet and The Pink Sheet, among other industry newsletters