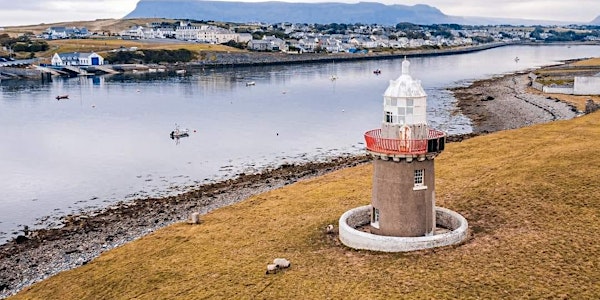 Channel Cup Swim 2022
The Channel Cup Swim is a unique 1.0 km tide assisted swim taking place in Rosses Point Co. Sligo.
When and where
Location
Rosses Point Church of Ireland Rosses Point Church of Ireland Rosses Point Ireland
About this event
It's time for the Channel Cup Swim 2022, which will take place on Saturday 24th September at 18:30 in Rosses Point.
Online entry for the swim will open on Saturday August 13th at noon via our facebook page . There will be 100 places available.
This year swimmers can chose to swim either a competitive or social swim. All swimmers will start from Tommys Island. There will be a female and male competitive pod who will compete for a 1st and 2nd place trophy in each category. Swimmers who choose a social swim will enter the water in pods of approximately 10 people. The Finish line and exit will be at the slip beside the RNLI station. Please see the route map below.
Swimmers must register in person on Friday September 23rd in Sligo Bay Lifeboat station between 6 and 8 pm.
The swim, as always, is in aid of the RNLI and there will be no refunds issued. This event will be strictly for over 18s only and wetsuits are compulsory.
We are so excited to announce that there will be a post swim BBQ and presentation on the evening. Details will be posted at a later date.
We look forward to seeing you on September 24th for a sociable fun swim in aid of the RNLI.
If you have any questions, please contact the committee through our Facebook page.