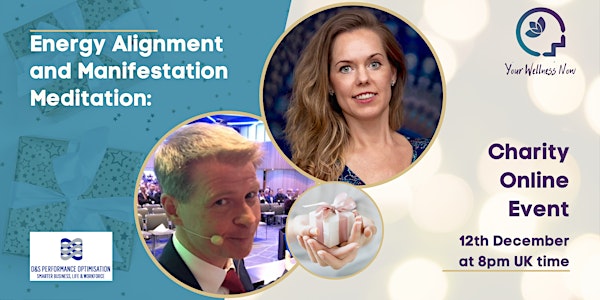 Charity Online Event: Energy Alignment & Manifestation Meditation
Energy alignment healing and meditation to help you align with your true self, your heart self and create a life with meaning and purpose!
About this event
Do you feel tired? Do you feel you are trying everything, working hard towards your goals but something doesn't quite click? Well this hour long seminar may be the answer to your prayers.
Master teacher healers and meditation coaches Gosia Wojciulewicz and Doug Gordon are going to mix energy healing, meditation and other techniques to help you release any energy within your body that you feel may be holding you back and then give you a visualisation meditation to help you manifest your best life and future.
This is a charity event. All donations at your discretion can be made under the link, where you can read about her story:
https://gofund.me/30cbdb2f
This is a Collective Effort to help Marta, who is fighting for her life, get her health back. She can no longer function and fight this battle on her own. She has tried everything from traditional western medicine to alternative medicine and nothing has worked so far.
She is in severe pain daily, has serious mobility issues and now also her cognitive capacity is greatly affected, making it difficult for her to even speak or make phone calls.
Come share the inspiration and start your festive period with an energy boost.