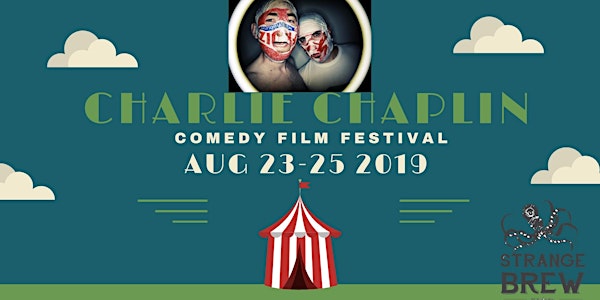 Charlie Chaplin Comedy Film Festival
Event Information
Location
Waterville
Main Street
Waterville
Ireland
A celebration of Comedy, Film and Music in glorious Waterville, South Kerry.
About this event
In 2011 the people of Waterville with the support of Josephine Chaplin, along with many other benefactors, friends and the local business community held the very first annual Charlie Chaplin Comedy Film Festival.
We are now in our ninth year and the festival continues to prosper, having just been named the most successful festival within a rural community. This year we have an incredibly diverse range of events including the legendary RUBBERBANDITS! Kerry's hottest musical genius JUNIOR BROTHER, has spent the last few years gaining a fine live reputation and picking up fans such as Blindboy Boatclub and Cillian Murphy along the way. Along with "As Brilliantly distinctive as they come" (Sunday Business Post) PADDY HANNA.
The festival is far from all about the big names though as equally fantastic are our KERRY COMEDY CLUB FRINGE & LAUGHTER YOGA. Along with fascinating insights from festival favourites SAMANTHA POWER & CASS SUNSTEIN.
The full programme is available on our website. We look forward to seeing you in August.
Date and time
Location
Waterville
Main Street
Waterville
Ireland