CHAT - AT supporting Remote and On-Site Employment Opportunities
Sales Have Ended
Registrations are closed
Thank you for registering for CHAT on Thursday 2rd December 2021 We look forward to meeting you virtually on Zoom and we will send you the Zoom link in advance. In preparation for our call, there are a couple of practical things that will help us make the most of our time together. Of course, we are all living with different constraints, so we will be fine with whatever you can manage. Leave enough time to get set up, especially if you are not familiar with Zoom. The meeting will open from 2:45. That will allow us to start the session at 3:00 pm sharp. A laptop or tablet works better than a phone as it is easier to see everyone in the gallery view. Feedback to date is that it is still ok with a phone but a larger screen has more scope. If you have any questions, please contact Sarah@freedomtech.ie
Sales Have Ended
Registrations are closed
Thank you for registering for CHAT on Thursday 2rd December 2021 We look forward to meeting you virtually on Zoom and we will send you the Zoom link in advance. In preparation for our call, there are a couple of practical things that will help us make the most of our time together. Of course, we are all living with different constraints, so we will be fine with whatever you can manage. Leave enough time to get set up, especially if you are not familiar with Zoom. The meeting will open from 2:45. That will allow us to start the session at 3:00 pm sharp. A laptop or tablet works better than a phone as it is easier to see everyone in the gallery view. Feedback to date is that it is still ok with a phone but a larger screen has more scope. If you have any questions, please contact Sarah@freedomtech.ie
CHAT - Accessible & Assistive Technology supporting remote and on-site employment opportunities for people with disabilities.
About this event
Join FreedomTech for the next CHAT in partnership with Employers for Change where we discuss the role Accessible and Assistive Technologies play in supporting people with disabilities to work remotely and on-site.
When: Thursday, 2nd December 2021 at 3pm
During this CHAT we will cover;
1. How can Accessible and Assistive Technology support the practicalities of remote and on-site working?
2. How well is Assistive Technology understood as a reasonable accomodation by employers and supported through workplace assessments?
3. How does national policy support an improved infrastructure of Assistive Technology supports?
If you are interested in sharing/presenting at this event please do get in touch with Sarah@FreedomTech.ie
We aim to ensure that the platform is accessible and we would appreciate it if you could let us know if you have any support requirements. 
Contact: Sarah@freedomtech.ie Twitter @freedomtech https://www.linkedin.com/groups/8407996/
*Please note that this session will be recorded and you will be asked to consent to this recording in line with EU regulations. If you do not wish to be a part of the recording please ensure your camera remains off and mute your microphone.
To all of those who are new to CHAT (Community Hub for Accessible Technology) is a community of practice of Assistive Technology Practitioners and Assistive Technology Users that connects the Assistive Technology sector in Ireland like never before. 
CHAT is run by FreedomTech, a collaboration between DFI and Enable Ireland. CHAT aims to raise the profile of Assistive Technology in Ireland. CHAT helps to raise awareness about the barriers that currently exist (inaccessibility) and facilitates the sharing of new assistive technology solutions or projects to the community. CHAT is your place to share, listen, learn and build partnerships with others who are interested in supporting independence through the use of technology. 
People from a wide variety of backgrounds are involved in CHAT. We are, people with disabilities (expert and non-expert assistive technology users), developers, assistive technology professionals, researchers, suppliers, third level institutions as well as mainstream and disability specialist service providers and professional therapists and other interested parties. CHAT facilitates and creates opportunities amongst members to learn from each other and makes the most of members' expertise to identify real challenges, gaps and to consider solutions.
We look forward to welcoming you on Thursday 2nd of December at 3 pm on Zoom 
Thanks again and don't forget to keep in contact, keep posting and sharing.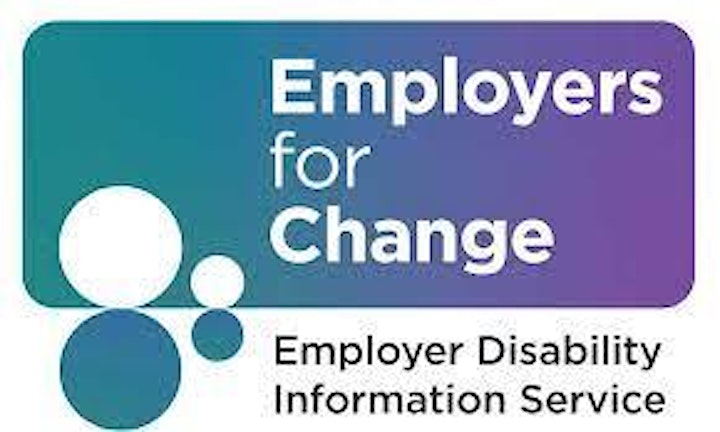 Organiser of CHAT - AT supporting Remote and On-Site Employment Opportunities
CHAT is a community-driven by people who share a passion and believe in the transformative effect that assistive technology has on individual's lives. CHAT is run by FreedomTech, a collaboration between DFI and Enable Ireland.
The aim of CHAT is to facilitate and create opportunities amongst people to learn from each other in an atmosphere that supports equality, collective and individual sharing. This makes the most of people's expertise to better identify challenges, gaps and to consider solutions regarding AT. 
Chat has a national membership of over 200 people and organisations. This includes people with disabilities (expert and non-expert AT users), AT practitioners, researchers, educators, service providers, developers, suppliers and other interested parties.
Each CHAT gathering is hosted by different member organisations. To date, gatherings have been hosted by the Deaf Village, Enable Ireland, University College Dublin Access Centre and The National Council of the Blind in Ireland, St. John of God and Childvision. As such, gatherings are co-created by those involved and as participants share knowledge, we are all thinking together and working horizontally across and beyond the disability sector.