CHERISH project; Understanding climate change impacts on coastal heritage
This is the fourth of a series of four lectures on Climate Change in Archaeology hosted by the National Museum of Ireland - Archaeology
About this event
Lecture Series: Climate Change and Archaeology
The CHERISH project employs various methodologies to survey and record cultural heritage in the coastal and marine zone in order to map cultural heritage sites, measure the rates of climate induced change, and further archaeological research. This talk focuses in particular on Promontory Forts, looking in particular at counties Dublin, Wexford, Waterford and Kerry. It will explore the various methods that are used to record, survey and further understanding of this common Irish archaeological site.
The sites that will be discussed are Drumanagh (Dublin), Saltee Islands (Wexford), Woodstown (Waterford), Ferriter's Castle & Promontory Fort; Dun Beag (Kerry).
This talk is by Sandra Henry, the lead Research Archaeologist for the CHERISH project, she is based at the Discovery Programme, Dublin.
It is the fourth session in a series of four talks that will explore Climate Change and Archaeology, exploring how discoveries of archaeological sites and artefacts, and the preservation of archaeological landscapes and built heritage, will be impacted upon by climate change. The talks are being given by members of Climate Change Advisory Group for Built & Archaeological Heritage, and chaired by Nessa O'Connor, Assistant Keeper and archaeologist in the Irish Antiquities Division of the National Museum of Ireland.
This is a closed YouTube live event with this pre-recorded lecture and a live Q&A. Please note the entire event will be recorded and posted online at a later stage. Booked attendees will receive a link closer to the event to view the lecture on YouTube. Please use the 'chat' feature on YouTube to ask any questions about the lecture and these will be answered live at the end of the talk. If you would like to post a question, please be aware, you will need to have a YouTube account.
For more information, please see museum.ie or email educationarch@museum.ie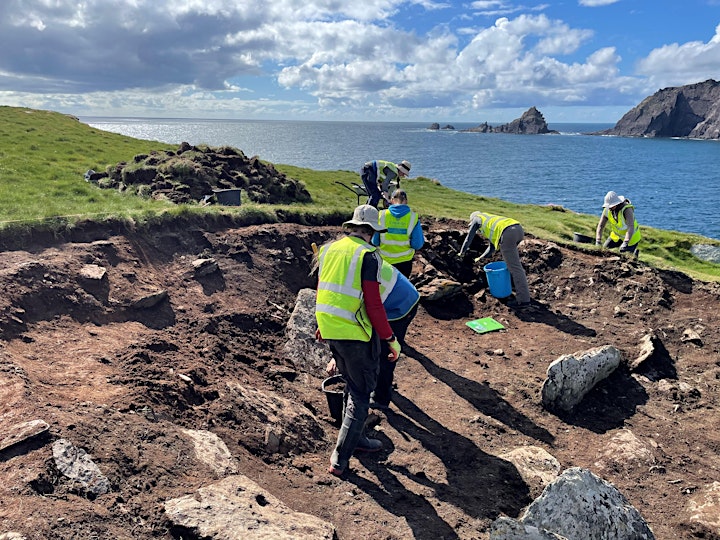 Organiser of CHERISH project; Understanding climate change impacts on coastal heritage