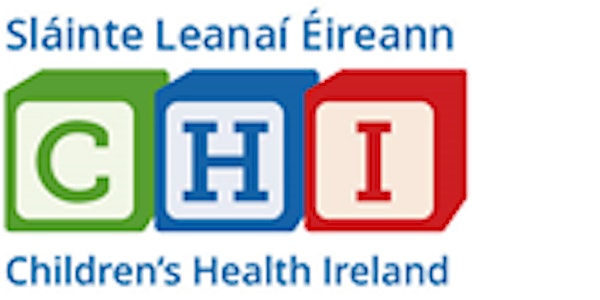 CHI HEALTH & SOCIAL CARE PROFESSIONALS INFORMATION EVENT
A series of short presentations by eight health and social care professionals (HSCP) working in Children's Health Ireland.
About this event
There will presentations from a dietitian, a speech and language therapist, a physiotherapist, an occupational therapist, a psychologist, a music therapist, a medical social worker and a hospital play specialist. Each HSCP will provide information on their role within the hospital, the services their profession is involved in across CHI, what their working day looks like, the benefits and challenges of their role and how to obtain the necessary qualifications to enter their profession. The event will finish with a question and answer session.
Please note: Details on how to access this event were emailed on the 15/03/2021. If you did not receive an email it is because your mailbox is full or your entered your email address incorrectly.