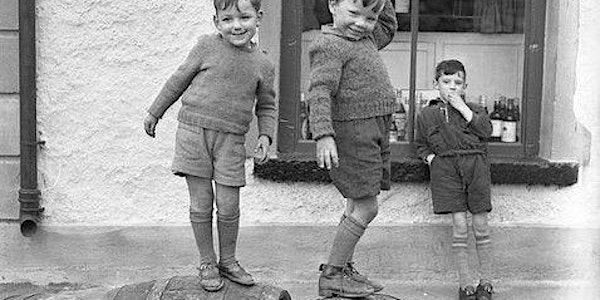 Childhood in 1950's Ireland by Ruth Illingworth
Find out what it was like to be a child in 1950's Ireland. Ruth Illingworth a lecturer, writer, and broadcaster will let us know on 28 July
Refund Policy
Contact the organiser to request a refund.
About this event
Children in the 1950s had very different lives to young people today. From waking up to ice on the inside of the windows, a time when boys wore short trousers and girls wore ribbons and children played outdoors.
The first 20 people to register for the event will be entered into a draw for a signed copy of Ruth Illingworth's book 'A 1950's Irish Childhood' and a voucher for a two course meal for two in the Courtyard in Hotel 7, Dublin.
Please support the Museum of Childhood Ireland by attending this event.
We are a non-profit, free Museum of Childhood that is looking to finally open a permanent home over the next few months. However, we need help raising funds to make this possible. We are gathering artefacts, stories and images of childhood together in one place offering insights into the diverse experiences of what it was and is to be a child in an ever-changing Ireland and world. Currently, there are very few dedicated offerings in Ireland of specific childhood collections facilitating learning and cultural engagement and preserving the memory and records of childhood. The primary aim of the Museum is to create meaningful, insightful, interesting, lasting experiences for children and adults and to place the voice of the child where it belongs, from earliest times to the present day, front and centre in Ireland. Let us remember our children and their childhoods as a beacon of hope for the future. Help us to go from a voluntary unfunded museum to a professional accredited one with a permanent home. To learn more about our Museum look on our website https://museumofchildhood.ie/