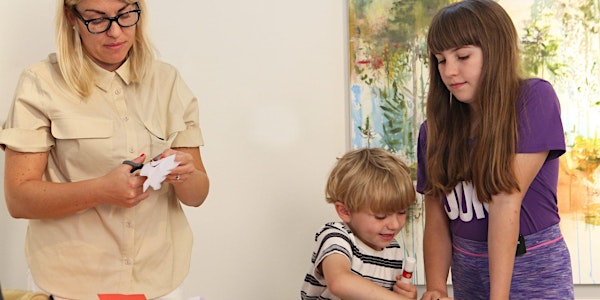 Children's Workshop - Touch-Texture Rubbings - Exploring Inside & Out
Join facilitator Julie Duhy for a morning's session of looking, responding and making as you explore the building of Highlanes Gallery
When and where
Location
Highlanes Gallery 36 Saint Laurence Street A92 F7PH Drogheda Ireland
About this event
This Heritage Week Saturday morning session for children begins by looking at the current exhibition S P E LL O F T H E W O O D by Liliane Tomasko, which includes two frieze-like wall paintings and a series of smaller oil stick on paper works.
Our hands and eyes are profoundly connected and touch often accompanies the act of looking. In this exercise, you'll start to explore the connection between looking, touching and drawing.
The idea is to develop a range of marks and textures that will get you thinking about the differences between physically touching objects and trying to draw an equivalent of a sensation of texture.
Materials will be supplied and you will use: Wax Crayons, Pencils, Charcoal and Paper
About Children's Workshops at Highlanes Gallery
Workshops are for children aged 5 - 12yrs, and charged at €8 per child (additional fees by Eventbrite).
Workshops at the gallery are process-based and explore basic concepts and ideas with children as they are looking. The emphasis is placed on understanding the ideas surrounding the objects. Making objects forms part of that process but is not the only goal of the workshop.
For further information, please telephone the gallery reception on T 041-9803311 or email info@highlanes.ie
All materials provided. Booking only through Eventbrite.