Chrysalis - Trans Feminine Portrait Panel Discussion
Chrysalis - Trans Feminine Portrait Panel Discussion
About this event
RCSI's Equality, Diversity & Inclusion Unit and the Transgender Equality Network Ireland (TENI) are very proud to present the stunning trans feminine portrait exhibition, CHRYSALIS, by artist Eva O'Donovan.
On Tuesday, 2nd July, we are delighted to welcome the artist and four of her portrait subjects: Alice, Cearbhall, Keeva, and Veronica to RCSI to discuss this unique project. Eva will describe how a chance encounter in Paris sparked a flame of inspiration, that lead to the exhibition on view in the historic grandeur of RCSI's College Hall today.
Business to Arts Chief Executive, Andrew Hetherington, will chair the panel discussion.
Refreshments will be provided.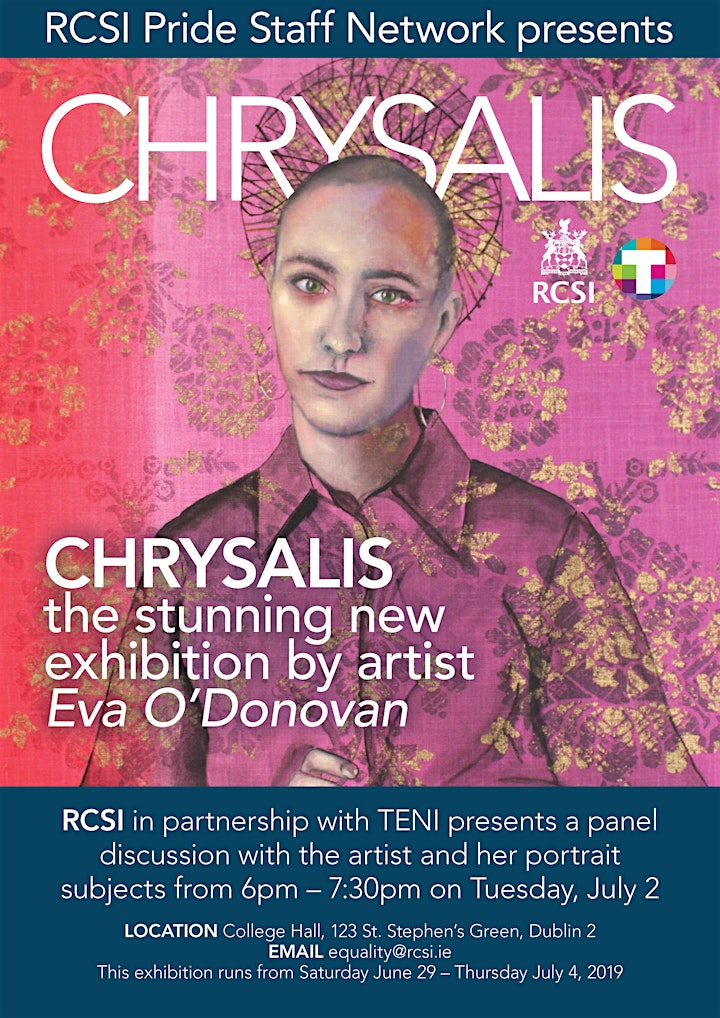 Organiser of Chrysalis - Trans Feminine Portrait Panel Discussion