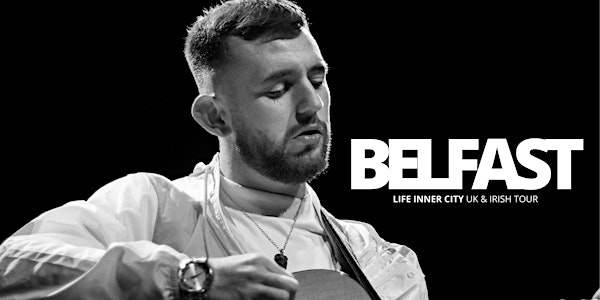 Ciarán Moran - Live in Belfast (Life Inner City Tour) - The Sunflower Venue
Rapidly Rising Irish Singer Songwriter Ciarán Moran Headline's Belfast for a leg of his UK & Ireland "Life Inner City Tour"
When and where
Location
Sunflower Public House 65 Union Street Belfast BT1 2JG United Kingdom
About this event
505 PROMOTIONS (In association with St Jack Records)
Dublin inner city singer-songwriter CIARÁN MORAN takes on Belfast for one of the included dates on his debut UK & Irish tour this September! Since his rapid entrance into the Irish Music Scene & a sellout headline show in famous Irish music venue (Whelan's Dublin), acts in which Moran had gained attention from and had the opportunity to tour, share the stage with , and play support for to date include Damien Dempsey (IRL), Aslan (IRL) Jamie Webster (UK), Bagatelle (IRL), The Kondoors (UK) and many more!
The tour will celebrate the release of his new upcoming EP 'LIFE INNER CITY', stamped by Moran as his first official release . The project was recorded and produced at Jealoustown Studios by well known Irish producer Stuart Gray (Aslan, Royseven, Don Baker, Gavin James & Many More).
In many ways, the project shows the maturity of Moran's writing and melodies and gives an insight to life of those growing up in a disadvantaged community in the North inner city of Dublin. It also compliments the songwriters ability to write and arrange songs in different styles and shows how he doesn't limit his style into one particular genre, he transcends any genre of music and lends us the confidence that he is simply just himself.
He finally states on his journey "This is for the people, Its for the forgotten souls, The Residents throughout council estate's and disadvantage communities, The man or woman scraping their last penny trying to survive, Its for Us, Us who have nothing, but have it all"
SUPPORT - YIN YANG (BELFAST)
@Helloitsyinyang