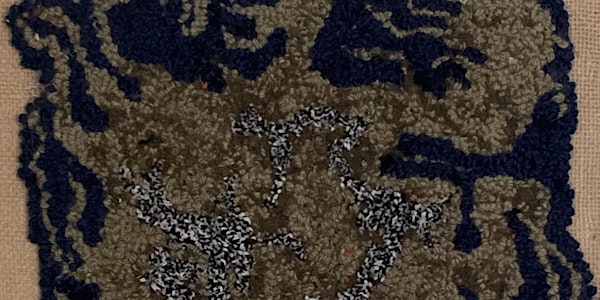 Cillian Moynihan I Tufting Workshop
Cillian Moynihan I Tufting Workshop
When and where
Location
Muine Bheag Community Centre Kilcarrig Street Muine Bheag Ireland
About this event
Muine Bheag Arts is delighted to present a hand tufting workshop by artist Cillian Moynihan. Moynihan invites you to produce a collective textile piece through chance and collaboration. The workshop will offer an introduction to the traditional craft of hand tufting.
Biography
Cillian Moynihan is a multi-disciplinary artist living and working in Cork. He graduated in 2015 with a BA (Hons) in Fine Art from Crawford College of Art & Design, Cork. His practice is based in drawing, painting, printmaking and textiles. He is interested in mysticism, perceptual ambiguities and queerness.
Moynihan has recently exhibited with Cork Printmakers (2021) and the Racecar Factory Indianapolis (2022). He was featured in Artmaze magazine and Moss magazine. His current projects are funded by the Arts Council of Ireland.
Grass Roots
12 August - 11 September 2022
Muine Bheag Arts is delighted to present the second edition of Grass Roots. The programme includes a series of public interventions which take place in Muine Bheag, Carlow from 12 August - 11 September 2022.
Grass Roots unfolds in public spaces throughout the town, bringing together contributions from Marian Balfe, Angela Burchill, Colm Kealy-Tabbal, Gemma Kearney, Niall McCallum, Cillian Moynihan and Quantum Foam.
The artists have been invited to respond to Muine Bheag and engage with aspects of the town's history, infrastructure and community. The works explore folklore, land ownership, identity and place.
Information:
Website: www.muinebheagarts.com
Email: muinebheagarts@gmail.com
Instagram: @muinebheagarts
Facebook: @muinebheagarts
Support:
Muine Bheag Arts is made possible with financial support of Arts Council Ireland, Creative Ireland and Carlow County Council.