Description
CIPD Southern Region 2019-2020 Programme of Events Launch
CIPD Southern Region Committee are delighted to welcome members to our 2019/2020 programme launch at The Kiln, Heineken Brewery, Leitrim Street, Cork. The event is sponsored by Heineken Ireland and will take place at 6pm (with registration from 5:30pm) on Wednesday, 11th September 2019. Refreshments will be served. Guest speaker: Ian McClean, CEO, Flow Group. Topic: Leading through Conversation.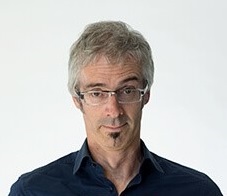 Ian McClean, CEO, Flow Group

Do you strive to be understood and yet you find yourself repeating things over and over again? Does everyone nod and smile at you in meetings, but once back at your desk, you have a long list of emails asking for clarifications? Managing the way that ideas and information flow at every level within our organisations is fundamental to any achievement. Ineffective communication can quickly become a silent killer. So how can we ensure that the message we intend to send matches the one that is received? How can we ensure that people in our organisation talk with each other and not just to each other?
About our Speaker
Ian McClean, CEO, Flow Group
Ian's talent is translating complexity into simplicity. This applies especially well in his chosen areas of M&A, Leadership, Executive Coaching, Executive Team Alignment, Change Management & Strategy which he performs all over the world. When not up in the air he tries to ensure, as company founder back in 1998, that people continue to remain in flow at Flow. He eats his own cooking.
In addition, Ian is co-founder of Flow International as well as GreenLine Conversations© and (in case that wasn't enough!) for the past 2 decades has penned a weekly column for the Sunday Independent on his other passion - horseracing. He continues meantime to send his wife and young family a regularly updated photo...

About our Sponsor - Heineken Ireland

HEINEKEN Ireland is a wholly owned subsidiary of HEINEKEN N.V. the most international brewer in the world. Based in Cork since 1856, the brewery combines a long and proud brewing tradition with the most up to date technology and innovative marketing. Today, HEINEKEN Ireland, whose operations include that of Northern Ireland, is the leading lager company in the Irish marketplace. HEINEKEN Ireland is committed to the responsible marketing and consumption of the brewery's portfolio including Ireland's No 1 lager, Heineken®, Desperados, Tiger, Coors Light, Fosters, Sol, Amstel Radler, Murphy's and Beamish Stout. Beer Frontier, our range of specialty beers includes Cute Hoor, Affligem, Paulaner, Moretti, Zywiec and many more. Orchard Thieves Cider, a refreshingly new cider brand created by HEINEKEN Ireland especially for the Irish consumer was launched in May 2015.

IMPORTANT:
Closing date: Tuesday, 10th September at 12 noon or as soon as all place are allocated. As our launch event is alway very popular with our members, If after you book you find that you cannot attend, please advise us asap, so your place can be offered to another member.
Please Note
Professional photography and video production may be taking place at the event and these images may be used on future promotional materials for CIPD. Please note that by attending the event, you are giving your consent for your image to be used on any CIPD promotional materials.
For your security and peace of mind, CIPD and its subsidiaries will not supply your details to any organisation for marketing purposes. By submitting this request you confirm that you agree to the use of your information as set out in CIPD's privacy policy. We reserve the right to include your name in a list of delegates at the event.
Non-members may click here to sign up to receive our e-newsletters which will keep you up-to-date with HR news in Ireland as well as CIPD Ireland events and survey research.