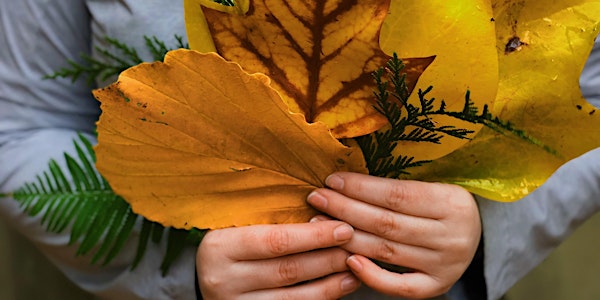 Citizen Science Youth Panel Discussion for Wild Acres Week
Citizen Science Youth Panel Discussion
About this event
This Citizen Science Youth Panel brings together 6 amazingly active young people from around the globe. They will present their sustainability and biodiversity focused projects, and share their insights on how other young people can get involved to make change in their communities.
Together this youth panel will discuss how today's youth have an active and vital role to play in the climate conservation, and show how different that looks to everyone.
Conservation isn't just about planting trees or looking after animals, it can be so much more - like education, activism, outreach, citizen science, data collection, and so on. Together need to emphasise that there is a place for everyone and that what youth do is impactful and powerful!
We look forward to hearing from our youth panel who will be tuning in from Australia, England, Ireland, Sweden and Zimbabwe.
Speakers Include:
Eimear Stephenson, Green Sod Ireland volunteer
Eimear is a volunteer researcher with Green Sod Ireland volunteer. and coordinator for this Youth Panel Talk on Citizen Science and Biodiversity.
Éimear has been granted a scholarship under the E3 initiative at Trinity College Dublin where she will study for an MSc in Biodiversity and Conservation. She has worked with National Geographic, WWF UK, Youth STEM 2030, and many other organisations. Her talk will highlight the importance of youth in the world of conservation through her experience with Green Sod Ireland. Éimear's main focus will be upon her current research project in the local GSI grasslands, and the citizen science video series that accompanies it.
Lydia Rysavy, Sweden discussing activism and outreach
In Lydia's own words: "There's a lot of organisations I'm involved with, here are the main ones: Locally: Fridays For Future Gothenburg, Friends of the Earth Sweden, Extinction Rebellion Youth Sweden."
Internationally Lydia, who is 19 years old, is also involved in the World Ocean Day Youth Advisory Council, High Seas Youth Ambassador.
Lydia's presentation summary: Activism is an important tool for creating change - what does it mean to be an activist? In what ways can we take action for our planet and its people? Here, I will share my story as a part of a global youth movement, as well as some of the things I've learned from my experiences on this journey.
Lucy Skelton, Australia, discussing youth empowerment
Lucy Skelton is a 19 year old Australian environmental and social justice advocate.
She was 1 of 2 Australians and the only girl under the age of 18 when appointed to be EarthEcho International's Environmental Youth Leadership Council, a One Girl Ambassador for 2 years fighting for girls education and in 2018 founded the social enterprise the Student Voice Network.
The Student Voice Network is a free, virtual youth platform for those aged 12-25 from across the world who want to take collective action on social justice and environmental issues. Lucy will be discussing her journey and the resources that YOU and your community can gain by being part of this movement alongside SVN. She believes that together we can create a wave of change that will ripple across our globe for a better future for all.
https://www.svn-au.com/
Rachel Dowling, Ireland, discussing data collection, citizen science
Rachel is a 21 year old undergraduate Zoology student at NUI Galway and PRO at the Animal Ambassadors Society NUIG, Climate Ambassador An Taisce.
Rachel's presentation summary: My presentation will focus on the importance of citizen science, and how you can improve your ecological skills from your own backyard. My own experience has allowed for a transition from hobby to the beginning of an exciting career which is based on the Wicklow forestry that surrounds my home.
Laura Masivoreva, Zimbabwe, discussing education and online articles
In Laura's own words: I have worked extensively on a project we called a 'Coral Reef Controller', which is a proof of concept project designed to conserve coral.
Our project highlighted the need to conserve this marine species, and we searched for ways to build a nursery to protect them from current issues associated with climate change. Currently, I am working on publishing the project as a research paper, with hopes of one day being able to implement the idea and see its effects produce tangible results. I also write other articles that highlight key issues in the marine 'world' to raise awareness and educate people on the issues that exist, why drastic action is needed, and how to address the situation.
Laura, 21 years old, also has a particular interest in using STEM to solve global problems and achieve some of the United Nations Sustainable Development Goals for 2030.
Summer Snell, England discussing education and The Helpful Whale
Summer Snell is a 22 year old currently located in Plymouth, England. She is the creator of The Helpful Whale, a website dedicated to showcasing realistic, accessible, eco-friendly tips and tricks. The presentation acts as an introduction to science communication and how choosing the right verbal frames can have a huge impact on our intended audiences. Summer draws on her four years of experience, working as a science communicator at the National Marine Aquarium, to bring to light some of her best methods of practice for communicating vital conservation messages to the general public.
The Helpful Whale: https://www.facebook.com/summer.snell.73
This panel discussion is coordinated by Eimear Stephenson, volunteer with Green Sod Ireland, in collaboration with Environmental Arts co-ordinator Ashleigh Downey and Michelle Tighe.
This community focused initiative is kindly supported by Rethink Ireland.