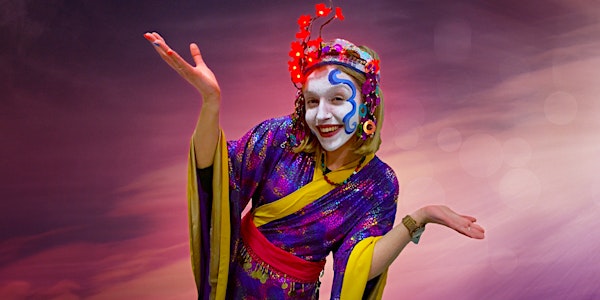 City of Dublin Winter Solstice - Creative Connections Arts-Based Workshop
A Cross-Community Winter Solstice Celebration workshop using art and creativity to explore what connects us in challenging times.
About this event
Smashing Times International Centre for the Arts and Equality and Slí an Chroí Holistic Centre are delighted to announce the 11th annual City of Dublin Winter Solstice Celebration Festival taking place on Monday 21 December 2020 from 4 to 6pm with events happening online.
The Creative Workshop takes place from 4-5pm Online.
Come together with diverse communities to explore how to build connections on a cross-community basis with a focus on self and community care as we welcome the return of the light out of times of darkness. Participants will take part in discussion, gentle drama games and exercises and visual art explorations on themes of creativity, self-care and cross-community connections. The workshop is online and runs for 55 minutes. Suitable for ages 18 and up.
Our theme this year is Crossing Borders – Self-Care Across Communities. The Winter Solstice is a time to reflect on the importance of empathy and compassion for ourselves and others and our common connections to nature. Many events have, and are continuing to happen, that both divide and bring communities together – the Pandemic, Black Lives Matter and Brexit. Join our artists and panel members as we come together on a cross-community basis to reflect on themes of empathy, compassion, and care for ourselves and the communities around us.