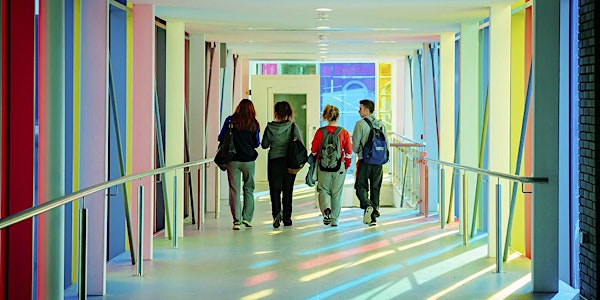 Classroom Assessment that Recognises Cultural Difference: A European Perspective
When and where
Location
Seamus Heaney Theatre Cregan Library DCU St Patrick's Campus Dublin Drumcondra Rd Upper Ireland
Description
Classroom Assessment that Recognises Cultural Difference
A European Perspective
Introduction and Background
Immigration has dramatically increased in recent years and meeting and satisfying the demands of a diverse multicultural classroom is taxing educators at all levels of the educational spectrum as well as across Europe and internationally. The effects can be particularly significant when assessment tests knowledge, competence and ability at a point of transition which determines future life path or a rite of passage.
Towards equity in education, this one day conference (derived from a three year Erasmus+ Project titled: Aiding Culturally Responsive Assessment in Schools - ACRAS) consists of a series of research papers, workshops and resources for the enhancement of assessment strategies and supports for migration background students.
The conference is free to attend and will be of interest to teachers, principals, teacher educators, researchers, Initial Teacher Education students/institutions as well as ministries and directorates of Education.
The conference organising committee (School of Education - The Johannes Kepler University Linz, Austria; EQI, School of Policy and Practice, DCU Institute of Education, Ireland; Department of Teacher Education and School Research - University of Oslo, Norway; Department of Education, Cankiri Karatekin University, Turkey) look forward to welcoming you to the event.
Agenda
09.45 - 10.30
Registration
10.30 - 11.30
Master of Ceremonies
Professor Gerry McNamara - Dublin City University, Ireland
Welcome Address
Professor Brian McGraith - President, Dublin City University, Ireland
The increasingly central importance of Classroom Assessment that Recognises Cultural Difference
Dr Martin Brown - ACRAS Project coordinator, EQI, School of Policy and Practice, DCU Institute of Education, Ireland
11.30 - 11.45
Refreshments
11.45 - 13.30
Opportunities and good practice in a culturally diverse school
Fionnuala NíChaisil and Ciara Ryan, Luttrellstown Community College, Ireland
What research in the field tells us about assessment with and for Migration Background Students
Dr Guri Nortvedt - Department for Teacher Education and School Research, University of Oslo, Norway
What ACRAS surveys of school leaders in Austria, Ireland, Norway tell us about assessment with and for Migration Background Students in their schools
Professor Funda Nayir - Cankiri Karatekin University, Turkey
What ACRAS case studies in Austrian, Irish, Norwegian and Turkish schools tell us about assessment with and for Migration Background Students in their schools
Professors Herbert Altrichter, Barbara Herzog Punzinberger and Magdalena Fellner - Johannes Kepler University, Austria
Towards clarity on Culturally Responsive Assessment Practices - A Conceptual Framework
Dr Denise Burns and Professor Joe O'Hara - EQI, The Centre for Evaluation, Quality and Inspection, DCU Institute of Education, Ireland
13.30 - 13.45
Questions and Answers from the audience to the ACRAS team
13.45 - 14.00
Closing and moving forward
Dr Martin Brown - ACRAS Project coordinator, EQI, School of Policy and Practice, DCU Institute of Education, Ireland
14.00 - 14.45
Lunch
Practitioner Workshops
14.45 - 16.00
Participants have the option of attending two 40 minute workshops that are repeated on two separate occasions
1) A training module and online course on Culturally Responsive Assessment Practices for Higher Education Institutions - Dr Martin Brown, EQI, School of Policy and Practice, DCU Institute of Education, Ireland and Magdalena Fellner - Johannes Kepler University, Austria
2) A toolkit to enhance Culturally Responsive Assessment Practices in Schools
Professor Joe O'Hara and Dr Denise Burns and Professor Joe O'Hara - EQI, DCU Institute of Education, Ireland