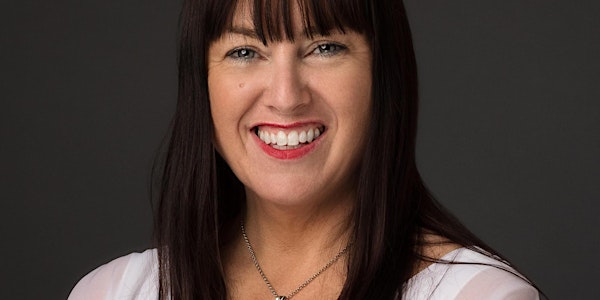 CLEAR your MENTAL CHATTER Online Cafe. Creating Stillness Within. 13th Dec
Our thinking impacts how we feel. LEARN how to MANAGE your mind to GAIN Inner Peace.
Refund Policy
Contact the organiser to request a refund.
About this event
Join Denise at the Online Cafe.
CLEAR your MENTAL CHATTER
You will get to experience stillness within.
(A Zoom link to join will be sent to you prior to this event)
You will also receive a recording after the event.
You can keep your video off if that is more comfortable for you. Denise will be using the chat facility to gain feedback from participants.
What clients are saying...
Michelle (Dublin, Ireland) - Powerful beyond words. Check her out.
Catherine (Munich, Germany) Change is possible. Denise has the power to help people unlock themselves.
Cathy (Dublin, Ireland) - Not only did the class help me gain awareness of the stress I was experiencing I gained relief from it.
Esther (Dublin, Ireland) It was a completely new experience for me that I would highly recommend. I truly enjoyed it. Denise is a highly intuitive coach.
FREEDOM IS AN INSIDE JOB
Denise runs the Online Cafe on a monthly basis for anyone who wants to LEARN how to MANAGE their own mind to access inner peace and ease.
Using the basics of a simple yet powerful (scientifically proven) technique, Denise shows participants how to manage their thinking while calming their nervous system down. This allows us to observe what is going on in our mind while consciously shifting our awareness out of the headspace back into the body where intuition flows.
This technique can be used anytime, anyplace, anywhere. Used daily it can help to transform our life from the inside out not to mention giving us headspace!
Get comfortable, sit back and relax.
Denise will be demonstrating how to access stillness within which is our true nature.
She will be inviting participants to observe their own thinking to get a sense for how it interferes with their peace and ease.
Self awareness is key to self management. Denise will be sharing insights from her own journey and how she stays more in stillness within while getting on with life.
In her experience the narrow view of the mind hides the truth of who we are. Any story will do.
The mind is hardwired to survive seeking to control . It doesn't like change.
It works off memory, repeating patterns and habits of thought that can play out like broken records. Seeking approval, happiness, fulfillment outside of itself.
If we want FREEDOM on the inside we need to tap into our deeper lens of perception.
Our intuition.
Training our mind away from all 'story'.
Daily practice reaping the rewards.
Note:- This regular online class is for participants who want to learn how to manage their own mind supporting their journey into freedom.
For a deeper dive, faster transformation Denise works 1 to 1 with clients. Get in touch via the CONTACT FORM at www.denisebrannick.com to find out more.