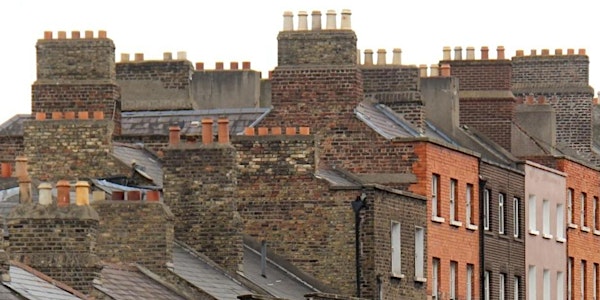 Climate Adaptation for Built Heritage - Meeting the Challenges
This half-day webinar will explore the challenges of climate change and practical measures to adapt built heritage to changing circumstances
Date and time
Wed, 15 Sep 2021 02:00 - 05:00 PDT
Refund Policy
Contact the organiser to request a refund.
About this event
CPD Points: 3
Format: Live webinar via Zoom
Recording: A recording of the webinar will be made available for a two-week period to all attendees and to ticket-holders who cannot attend on the day.
WEBINAR CONTENT
This half-day webinar will explore the challenges facing Ireland's built heritage in the context of climate change. Two leading speakers, award-winning writer Roger Hunt and architect, environmentalist and broadcaster Duncan Stewart, will highlight the global context of climate change, how it affects Ireland and its building stock, and the commitments now enshrined in Irish law.
They will explore the mitigation measures required to reduce carbon load, increase thermal performance and comfort, and cater for more frequent and severe extreme weather events in a manner that is sensitive to the particular qualities of historic and traditionally constructed buildings.
The webinar will explain the basic principles of retrofitting old buildings for energy efficiency and the key issues to think about to ensure their long term sustainability, value and character. The speakers will consider a holistic approach to retrofitting and examine the materials and techniques that are compatible with the needs of old buildings.
Topical strands will include:
Climate change: What the science tells us
Legislation: Ireland's legally binding commitments
Sectoral budgets: The part that built heritage must play
Built heritage: How old buildings and traditional materials function
Thermal upgrading: Factors to consider and case study solutions
The 'light hand': How to preserve the authenticity of historic character
The morning includes one 15-minute break and two opportunities for extensive Q&A.
PROGRAMME
10:00
Welcome & Introduction
10:05
Retrofit for Old Buildings: The Sensitive Approach
Roger Hunt, Co-author of Old House Eco Handbook
11:10 Q&A
11:25 Break
11:40
The Climate Adaption Challenge for Ireland's Built Heritage
Duncan Stewart, Architect, Environmentalist & Broadcaster
12:40 Q&A
13:00 Close
SPEAKER BIOGRAPHIES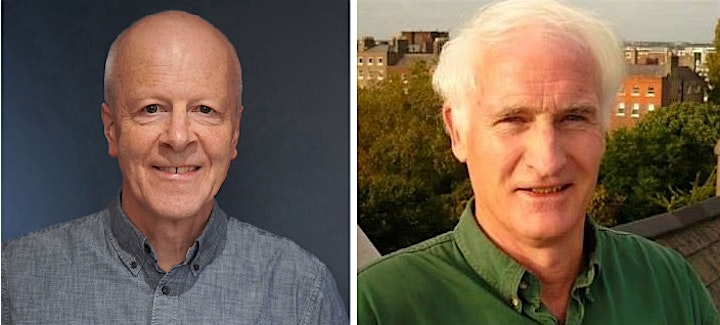 Roger Hunt
Roger Hunt is an award-winning writer and blogger with a particular interest in sustainable and vernacular architecture and the materials and techniques used in construction. He is the co-author of the bestselling Old House Handbook, Old House Eco Handbook and New Design For Old Buildings, all in association with the Society for the Protection of Ancient Buildings (SPAB).
He is also the author of Rural Britain: Then and Now, a celebration of the British countryside, Villages of England and Hidden Depths, an archaeological exploration of Surrey's past.
He lectures on building-related issues, is a judge of annual awards for new housing and has long been involved with the SPAB. His latest renovation project is a 1900 house on Martha's Vineyard, Massachusetts, USA.
The Old House Eco Handbook can be purchased online here.
Duncan Stewart
Duncan Stewart is an award-winning architect and television producer and has been a leading Irish advocate for environmental, health and conservation issues for over 40 years.
Duncan produces and presents Ireland's longest running environmental series EcoEye which is now broadcasting its 19th season. One of the most popular television shows on Irish television with 150 episodes produced, he has examined environmental issues both home and abroad.
Duncan is Ireland's leading speaker on climate change, biodiversity, natural capital, the circular economy and renewable energy as well as a variety of topics revolving around our interaction as people with our natural surroundings. Duncan holds a keen interest in Ireland's built heritage as a social, cultural and environmental resource that requires particular care to ensure its survival and active use.
Dublin Civic Trust's 2021 Education Programme is supported by the Department of Housing, Local Government and Heritage.

About the organiser
Dublin Civic Trust is an independent charitable organisation that works to recognise, protect and promote the city's architectural heritage. As an educational trust, we promote the principles of building identification, sensitive repair and minimal intervention, as well as appropriate use and reuse of the city's historic building stock.

We work in partnership with Government, local authorities and society to realise our vision of Dublin as a dynamic capital city with a vibrant residential population.