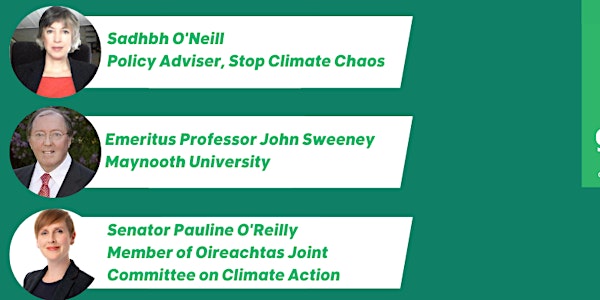 Climate Bill 2020 - how is it progressing?
Climate Action Bill - How is it progressing?
About this event
Climate Action and Low Carbon Development (Amendment) Bill 2020
The Kildare Greens invite you to a webinar on the recently announced Climate Action Bill 2020 and it's subsequent progress through the legislative process.
Speakers:
Sadhbh O'Neill, Policy Advisor, Stop climate Chaos
Emeritus Professor John Sweeney, Maynooth University, Climate Scientist
Senator Pauline O'Reilly, Member of Oireachtas Joint Committee on Climate Action
Please note this event is open to members and non-members.