Description
Following on from the success of our launch, we are delighted to invite you to our second event of 2017 entitled 'Excellence in Change Management'. On the 19th June, we are hosting a WORLD CAFÉ. Those of you who are experienced in Change Management may be familiar with the format, for those of you who aren't, get ready for something we hope will excite and educate you. Active participation is crucial to making this a success so we are looking forward to seeing you on the night.
We listened to your feedback following our launch, and we are putting a bigger emphasis on networking for this event. The format of the evening is as follows:
17.30 – 18.00 Registration & Networking
18.00 – 18.40 "What does Excellence in Change Management look like?"
Offering their views: Niamh O'Beirne (Partner, EY) and Dr Mary Hogan (IMI)
18.40 – 19.40 World Café: Facilitated round table discussions by attendees on key questions with opportunities to discuss with the two presenters
19.40 – 20.00 Feedback from round table discussions to wider group
20.00 – 20.10 Wrap up & close
This is an opportunity to gain a greater understanding of the academic view of change management together with the practitioner view. The café discussions will let you hear from other Change Leaders and practitioners from across industries and draw conclusions that can be shared with the wider group. Places are limited and as previous CMI event attendees you are getting a pre-Invitation, so sign up as soon as you can. We are officially sending out our main invitation in 5 days! Our last event sold out in 4 days and we had a waiting list of people wanting to come along!
Meet Our Speakers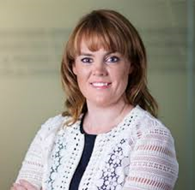 Niamh O'Beirne is a Partner in EY's People Advisory Services Group. She specialises in providing people and organisational change advice to clients across all industry sectors, and is responsible for driving the growth of EY's People Advisory Services business in Ireland. This focuses on providing change, communications, talent management and organisational design advice to a diverse set of cross-industry clients, including those in government, financial services and consumer product.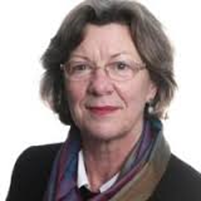 Dr Mary Hogan is a Senior Management Specialist with extensive expertise in the political economy of Asia and cultural diversity generally. Her experience in the higher education industry includes Career Development, Coaching, Organisational Development, Culture Change and Strategy. Her academic interests centre on Asia Pacific political economy with a particular interest in China. She is also the Registrar of the Irish Management Institute and Programme Director for the Henley MBA, the MSc in Management Practice and the Business Research Project at the IMI.