Co-Production Workshop - Introduction to Mental Health Rights
The aim of this session is to explore possible recovery education workshops & materials on the topic of Mental Health Rights.
About this event
You are invited to take part in any or all of our Midlands Louth Meath CHO Recovery Education Co-Production workshops
The aim of these co-production sessions is to produce recovery education workshops and materials around the topic of Mental Health Rights.
Who can attend?
Open to anyone (aged 18+) with an interest in recovery education, mental health and well-being.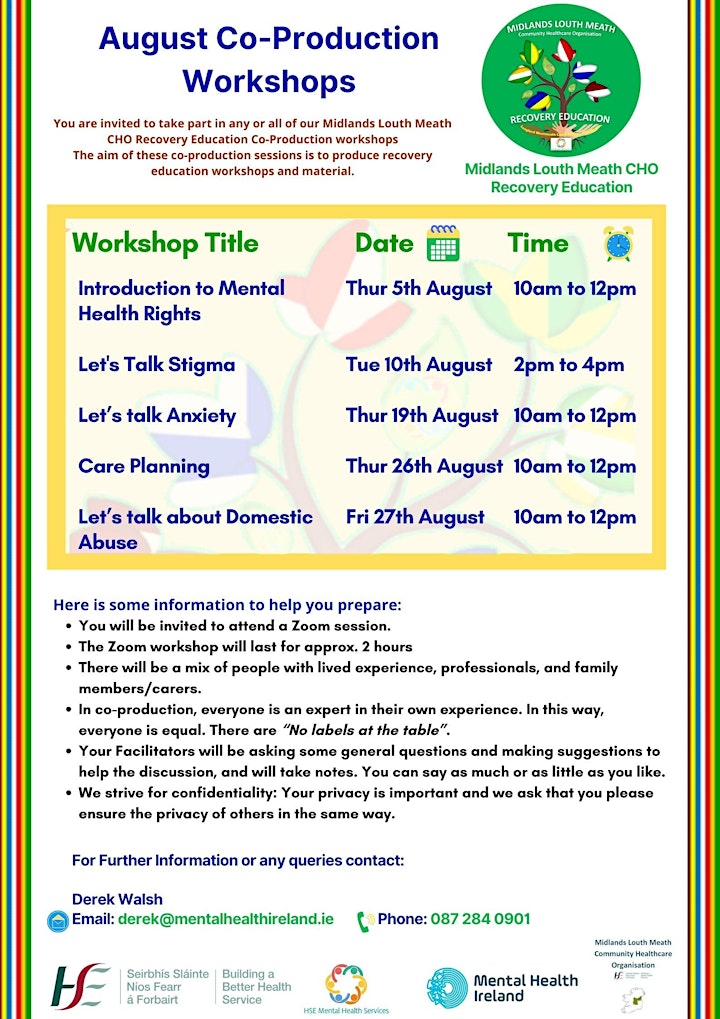 Organiser of Co-Production Workshop - Introduction to Mental Health Rights