Coaching in HE - A EMCC Accredited Foundation Level Course in Coaching
An opportunity to attend a European Coaching and Mentoring Council (EMCC) accredited Foundation Level Coaching Course
About this event
Presented By:
Ms. Shelley Crawford, European Mentoring and Coaching Council
Mr. Ruairí Ó Céilleachair, EDelia Coaching and TLU, MTU Cork
Target Audience
This course is relevant to all staff in MTU who engage with students on a day-to-day basis, including academic and research supervisors and heads of function looking to enhance their people management skills.
Course Description
TLU have consulted with the European Coaching and Mentoring Council (EMCC) to provide MTU staff with an opportunity to attend an accredited EMCC Foundation Level Course in Coaching and potentially achieve their individual EMCC Foundation Level Coaching Accreditation through this programme.
 This course comprises five modules and will be offered over 5 weeks as follows:
 Module 1 – Introduction to Coaching for Higher Education- Friday, 22nd October 2021, 13:00-15:30
Module 2 – Using a Coaching Approach in HE roles – Friday, 5th November 2021, 13:00-15:30
Module 3 - Introducing the Impact of Positive Psychology on Coaching - Friday, 12th November 2021, 13:00-15:30
Module 4 – Introducing Strengths Coaching – Friday, 19th November 2021, 13:00-15:30
Module 5 - Using Coaching to Motivate Individuals/Teams in Higher Education – Friday, 3rd December 2021, 13:00-15:30
Further details regarding module content can be found on the TLU website.
Presenter Biographies
Shelley Crawford works with the European Mentoring and Coaching Council International as their EQA Workgroup Leader and as an International Programme (EQA) and Individual Accreditation Assessor (EIA) and Provider Liaison.
She is the creator and developer of the Jess (TM) Resilience-building Certification Programme and Team Resilience-building Programme for coaches, psychologists, psychotherapists, counsellors and HR wellbeing facilitators. The programme provides unique tools that can assist people to build resilience in individuals, teams and groups. An experienced Resilience and Executive Coach, EMCC EIA Assessor, Coach Supervisor and Lecturer, Shelley's resilience-building work is underpinned by robust positive psychology, social and health psychology, cognitive behavioural principles and neuroscience research. Shelley is registered with the European Mentoring and Coaching Council and International Coaching Federation.
She has a vivacious, insightful, positive and dynamic personality which she brings, with an extensive experience in a variety of business areas, to her profession.
Her passion is resilience-building in leaders, individuals & teams. Shelley's deep interest in helping people to be resilient assists them to realize their fullest potential & talents to achieve their goals - in diverse & culturally different environments. Global clients include, amongst others: EAP, SAP, Apple, GIBS, DAA, Health Services Executive, Lilly, QAAET, ESB, UCC.
Over the past 20 years, Shelley has coached clients through honest conversations, performance issues, resilience & stress management - designing programmes for government, corporate & higher education in Ireland, South Africa, New Zealand & Bahrain. Her work involves extensive travel in Europe, Africa & the USA.
Shelley's selected areas of expertise include:
Resilience-building - Creator of the Jess (TM) resilience-building programme. She presented the original design at the EMCC Conference in March 2017
Design & facilitation of Leadership Development & Coaching courses globally
Speaker & Conference Presenter
Shelley assisted with the development of the Mental Health and Wellbeing Coaching Programme.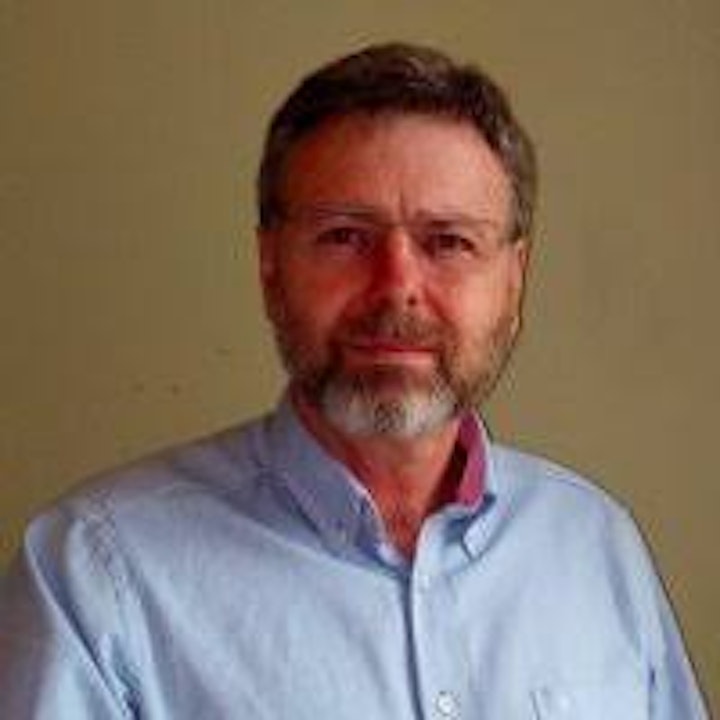 Ruairí Ó Céilleachair is currently leading the Staff Mentoring Programme for the Teaching and Learning Unit at Cork Institute of Technology and is also acting as an external consultant to the Human Resource Department of Waterford Institute of Technology as they pilot a staff induction mentoring programme.
Ruairí has over twenty-five years of teaching experience, is an Associate with the Professional Development Service for Teachers (PDST) and a former Associate of the National Induction Programme for Teachers (NIPT).
Ruairí has extensive experience in developing, delivering and assessing teacher education and coach education programmes, having worked with the Department of Education and Skills in Ireland, the National Coaching and Training Centre at the University of Limerick and with sports governing bodies in Ireland, UK, France and USA.
He has unique expertise in enabling organisations, teams and individuals to identify and harness existing strengths and to take advantage of current best practice in order to make work more productive and enjoyable.
Prior to his engagement with MTU Cork he worked with the Department of Education and Skills and the National Induction Programme for Teachers in the development and delivery of the current National Programme for Teacher Induction. He was a member of the Teaching Council Steering committee during the recent introduction of the new induction model for newly qualified teachers at Secondary and Primary level called Droichead. AS part of this programme Ruairí with a small team, trained over 500 mentors toward their NIPT accredited Mentor award.
Ruairí has designed and delivered accredited coaching courses for the Association for Coaching and the European Mentoring and Coaching Council and has lectured in pedagogical and coaching skills at Coláiste Stiofán Naofa College of Further Education. He has conducted seminars at WIT for the past two years as part of the National Teaching and Learning Forum Seminar Series.
Ruairí works as an Executive Coach for private sector companies. He has published numerous articles on coaching, training and teaching and has designed and delivered hundreds of coaching and training workshops and courses in Ireland, the UK, France and the USA.
As well as being a qualified mentor, mentor trainer, coach and coach trainer, Ruairí holds a Masters Degree in Educational Management and Leadership and a Post graduate Diploma in Educational Leadership from NUI Maynooth. He also holds certification in Positive Psychology.
Organiser of Coaching in HE - A EMCC Accredited Foundation Level Course in Coaching