Description
-----------IMPORTANT NOTICE-------------
Programme postponed until further notice
In light of government guidance, all face-to-face CIPD events are postponed until the end of June 2020.
If you wish to register interest for this programme which will be rescheduled at a later date please email events@cipd.ie
Thank you for your cooperation and continued support.
---
Coaching skills

Develop your coaching skills and the confidence to adopt
a coaching management style.

Are you looking to bring out the best in the people around you within your workplace? If so, this invaluable introduction to coaching skills two-day programme is perfect for you. Not only is it a great introduction, but also a solid foundation in which to adopt a 'coaching management style'.
Overview coaching course
The Coaching Skills programme is an ideal choice if you're in HR or a line manager wishing to develop your coaching style and challenge individuals within your organisation to reach their full potential.

By the end of the two days you will be able to:
• identify coaching values
• evaluate different coaching models and how they are used
• develop your own coaching style
• apply coach-mentoring techniques for performance and development issues
• give feedback as a coach
• develop action plans for coaching in the workplace
Content
• definitions from leaders in the field
• coaching for skills
• performance improvement and potential
• philosophical underpinning

Values exercise
• identify your collective values around coaching

Core processes
• peer coaching sessions
• emotional intelligence
• contracting
• practice a range of models

Coaching tools
• GROW model
• appreciative enquiry
• coaching techniques for performance and development issues

Giving and receiving feedback effectively as a coach
• skills and techniques
• listening
• questioning
• skills practice
This programme can also be provided in house. You choose where and when you want our trainers to deliver. We can also tailor the programme to suit your precise organisation needs.

"The content was well-balanced to keep engagement throughout both days, with a mixture of discussion, trainer-led training and breakout role-play sessions."
Tamara

TUTOR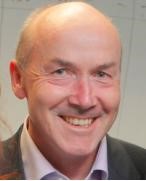 Karl O'Connor FCIPD
Karl has been working as a trainer, facilitator, executive and leadership coach, consultant for over 30 years having previously built up his senior management and business experience mainly within the financial sector. His specialist fields are human resources, leadership, coaching skills, high performing teams, employee engagement and building resilience during change. Karl has worked mainly in Ireland and the UK with both the private, and public sector. He is a co-author of Coaching Champions, is a national award winner for HR best practices and featured as a case study in People Management magazine for change management, flexible working and employee engagement. Karl is a non-executive Director of a leading Irish charity, One in Four.
Qualifications:
• Bachelor of Business Studies, Hons, University of Limerick
• Master of Business Studies, Hons, University College Dublin
• Fellow of CIPD
• Member of Irish Institute of Training & Development
• Fellow of Institute of Banking
• 7 Habits of Highly Effective People, Facilitator
• Cycle of Leadership Facilitator, Ross School, University of Michigan
• Certificate in Emotional Intelligence, EQ-I London
• Advanced Diploma in Personal, Leadership and Executive Coaching, Kingstown College/Coaching & Mentoring International

Recent Experience:
RBS/Ulster Bank: Coached and consulted with several C-suite executives over a 12- month period to achieve performance excellence. Worked as part of a team that won a 2017 Association of Coaching/Irish Institute of Training and Development award and was part of an RBS team which went on to win a Princes Royal training award for the Determined to Lead programme.
McCabe Pharmacy Chain: Design and co-facilitation of Listening sessions with Pharmacists and Managers focused on a Great Place to Work.
IFA: Design and delivery of effective communication and presentation skills for 100 Farmers on behalf of IFA Skillnet programme.
Credit Union: Consultancy design and facilitation of sales, service and high- performance team programme aligned to new strategy for regional credit union undergoing major change.
Glasnevin Trust: Trained management team on people involvement and communication skills following an employee survey. Currently consulting with HRD and coaching executive team.
Leadership Coaching: Coaching senior leaders and middle managers to become more productive across several organisations including AIB and Chartered Accountants.
Please Note:
Cancellations: Cancellations MUST be notified in writing.
A cancellation fee of 25% of the full fee will apply to cancellations received up to 22 May 2020. No refund can be made for cancellations received after 22 May. A substitution may be made at any time.
CIPD reserves the right to cancel or reschedule the event or change its associated programme or substitute a speaker. In the event of cancellation, liability is limited to the amount of registration only.
Professional photography and video production may be taking place at the event and these images may be used on future promotional materials for CIPD. Please note that by attending the event, you are giving your consent for your image to be used on any CIPD promotional materials.
For your security and peace of mind, CIPD and its subsidiaries will not supply your details to any organisation for marketing purposes. By submitting this request you confirm that you agree to the use of your information as set out in CIPD's privacy policy. We reserve the right to include your name in a list of delegates at the event.
Non-members may click here to sign up to receive our e-newsletters which will keep you up-to-date with HR news in Ireland as well as CIPD Ireland events and survey research.